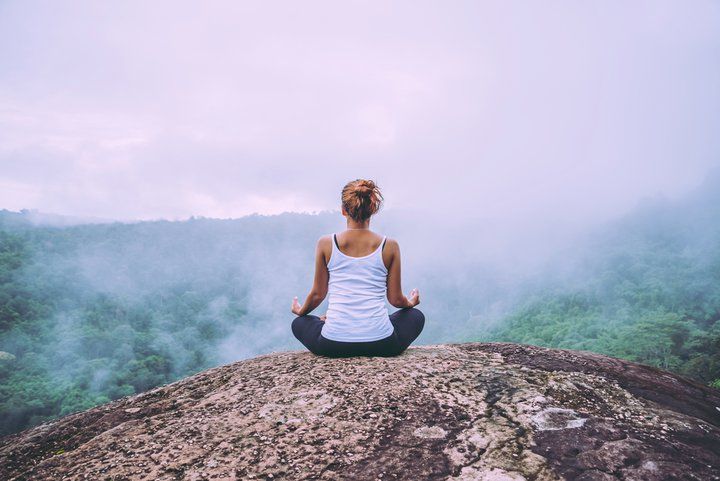 It's National Stress Awareness Day today (6 Nov). A great opportunity to think about your wellbeing and look for advice on managing stress, we've put together some talking points around stress and fertility!
The good news is, if you're feeling stressed in any way – which is very common and perfectly natural - there's no clear link between IVF outcome and stress. But being stressed isn't good for your health or your emotional and mental wellbeing - which is especially important when you're trying to conceive and having treatment.
Here's a quick overview of how we can help make your treatment journey with us as stress-free as possible – followed by some quick and easy tips which you may find useful.
Treatment at Manchester Fertility
We do everything we can at Manchester Fertility to reduce your stress levels throughout your treatment cycle and to help put your mind at ease.
We do this in a range of different ways, including:
Listening, talking and understanding:With over 30 years of IVF expertise, we know and understand how you feel and what you're going through! We take the time to listen to you and will support you in any way that we can, as part of your patient-focused journey.
Communication:We don't want you to worry about your clinic appointments and treatment progress – so we have some of the most advanced patient systems available. You'll have your own private patient portal and personalised app, so you always know what's happening and can contact us quickly and easily with any queries.
Counselling:Counselling is an important part of your treatment and is included as part of your journey, so you have experts to talk to, at the right time.
Holistic therapies: We work with a very experienced, qualified and dedicated team of acupuncturists, nutritionists and reflexologists, who offeralternative therapy to complement your treatment such as fertility acupuncture, reflexology, fertility coaching and dietary support.
Specialist help for treatment outcome:Our fertility midwives provide dedicated support during your two-week wait before your pregnancy test, and in the earliest days of your pregnancy. 
Help with funding:Worrying about paying for your treatment? We can offer some different options and a full range of packages and pre-paid plans to help make your treatment cost effective and affordable. Take a look at our packages here.
Patient Support Group: Our Support Group is an online community just for Manchester Fertility patients, where you can share experiences, get support and advice. We also hold regular clinic meet-ups where you can talk through your journey with others that are having fertility treatment too. Join here!
6 quick tips to help with fertility and IVF stress
Prepare: It's good to plan how you will approach your treatment and how you will fund IVF, what to tell family, friends and colleagues.
Get informed:Feeling informed about your treatment avoids the stress of the unknown – so ask as many questions as you need to. We're always happy to help and have a great FAQ section here.
Have counselling:Don't be afraid to have the counselling that's included in your treatment. It's there to help – many of our patients say it's invaluable. 
Do consider holistic therapies: Be open to the idea of supporting treatment with alternative therapies. It's good to have a mind and body approach to this journey.
Look at funding options: Our packages and plans are

all about giving you choice, flexibility and control over your treatment costs, for peace of mind.
Take 'time out': Take some 'me' time for self-care and try to maintain some sense of your normal routine outside of your treatment.
Ready to start IVF?
It's simple to start your IVF and treatment journey with us. Book a free 1-2-1 or request an appointment. Or call our dedicated New Patient Co-ordinators on 0161 300 2737.
Last updated: 6th November 2019