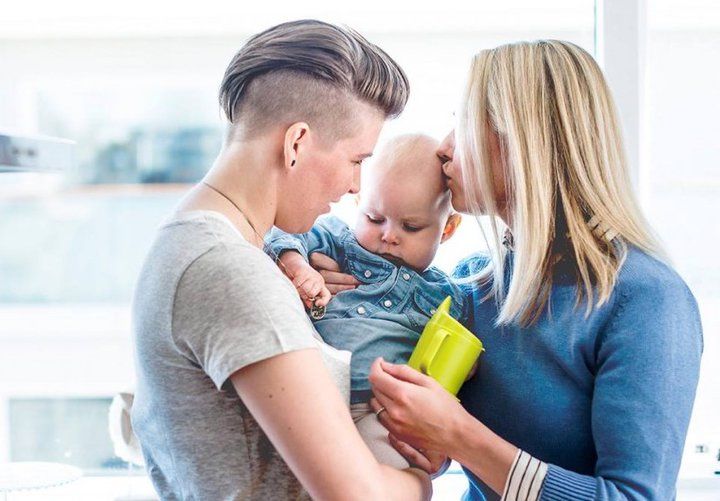 Need a sperm donor but face a long waiting list at your fertility clinic? We can help - at Manchester Fertility we can offer you an extensive choice of UK sperm donors right now, so you can start treatment immediately.
We specialise in donor sperm treatments, helping single women, female couples and couples with male factor fertility problems from across the UK to have families – you can read some of our success stories here.
All our sperm donors are recruited through our own licensed nationwide sperm bank. Giving you complete reassurance of rigorous sperm donor health screening, counselled and traceable sperm donors and the highest quality sperm for your treatment.
Donor sperm treatments available now at Manchester Fertility
Here are some of the treatments we offer using donor sperm:
Donor sperm insemination is usually performed without the use of fertility medication. A typical cycle of treatment takes just four weeks. It involves placing donor sperm into your uterus around the same time that you naturally ovulate. You can take a pregnancy test two weeks later.
IVF with donor sperm may be advised if IUI isn't suitable, because of issues such as blocked fallopian tubes. IVF with donor sperm involves stimulating your ovaries to produce mature eggs, which are then then fertilised with sperm from your chosen donor. The best resulting embryo will be selected for transfer, with any good quality remaining embryos stored for future use.
Throughout your treatment journey you will be supported by our team, which provides dedicated, personal support and guidance to patients who are using a donor to have a baby.
Donor sperm treatment packages
It's always advisable to have donor sperm treatment through a licensed clinic, to maximise your chance of pregnancy and to minimise any risks to you and your baby from using unregulated sperm donor sources and attempting insemination yourself at home. To help make safe, clinic treatment accessible and affordable, we offer a range of donor sperm treatment packages.
Our most popular option for people who need donor sperm is our discounted 3-cycle IUI with donor sperm package. It gives you:
Up to three cycles of donor sperm insemination

Your choice of sperm donor from our UK donor bank

Significant cost savings compared to the cost of three separate cycles

Reassurance that you have more than one attempt at pregnancy

Option for female couples to transfer any remaining cycles to your partner

Optional sperm donor family slot reservation – reserve sperm for sibling treatment if your treatment is successful
We also offer IVF packages for donor sperm. Explore all our treatment packages or try our Cost Calculator for an indicative price.
How to start treatment with donor sperm
It's simple and easy to start treatment with donor sperm at Manchester Fertility no matter where you live.
Here's how you can start your treatment or make an enquiry with us:
Call us on 0161 300 2737

  

and chat to one of our New Patient Co-ordinators – we'll make you an initial appointment
Self-refer online – request a consultation
Book a free 1-2-1 online – a free non-medical appointment where you can find out more about your donor sperm treatment options, packages, our clinic and our team.
Last updated: 15th October 2019