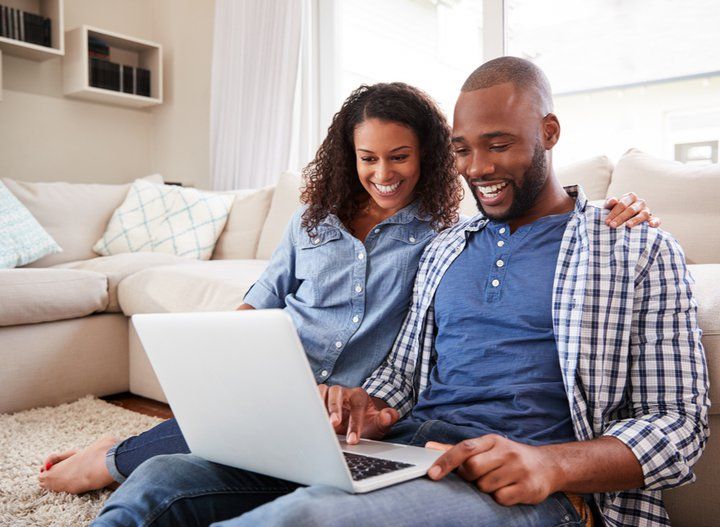 We understand starting your IVF journey can be very exciting but also overwhelming, and that you may have many questions on where to begin? To help, we have put together a list of important research points that you may need to consider and key decisions to make when choosing the right fertility clinic for you.
A big part of this will be choosing a clinic with the best expertise, reputation and experience. Equally important, though, is finding the clinic that is right for you, with the right team, the state-of-the-art facilities, the personalised approach, the values and the right level of support to ensure your IVF journey is as smooth and stress-free as possible. 
Here are our top 10 tips for helping you find the right fertility clinic at the start of your IVF journey.
1. Do your research
With so many fertility clinics to choose from, deciding which one meets your needs can feel a bit overwhelming. The best advice is to do your research. What kind of different treatments and specialised techniques does the clinic offer? What facilities are available? How does the clinic support you during your treatment? Is it easy to get to? We've put together some tips and advice on how to research the right clinic for you. The regulatory authority HFEA also provides useful guidance for you to read through and learn more.
2. Does the clinic offer a free 1-2-1 appointment?
Before you make a decision, it's often helpful to learn more about the clinic, a good starting point can be an initial appointment a good chance to ask questions and find out more about who they are and what treatments they offer. At Manchester Fertility, we offer a free 1-2-1 discovery appointment - a non-medical appointment with one of our friendly New Patient Team. It's an ideal opportunity for you to discover the start of your fertility journey with us.
3. Be sure the clinic has the experience and team to support you
It is good to do some research on the clinic and to find out how long the clinic has been offering treatments for, and who their team are. Manchester Fertility is proud to be one of the longest-established fertility clinics in the UK, helping to create families for over 35 years, and are equally as proud to have a dedicated team of experts in their field. We get many reviews that are about our amazing team.
From start to finish everybody at Manchester Fertility were so friendly and accommodating. We felt totally at ease and had full confidence in everybody here.
The staff are fabulous. We will be returning in the near future.
Very good, helpful staff, friendly team and professional and you can have a laugh with them.
Doctify Review's - read more here.
Visit our Meet the team page to find out more about our friendly expert specialists.
4. Look at the location
Take a look at the location of the clinic, can you get to the clinic easily without any travel problems? The last thing you need is unnecessary hassle during such an important time. After all, you'll be making several return trips during the course of your treatment. Are the road links good? Can you park nearby? Is parking free? We have a large purpose-built car park at the back of our building, so our patients have one less thing to worry about. Take a look on a virtual tour.
5. A key question – how much will it cost?
Before you commit yourself, be absolutely clear what costs will be involved. Does the clinic provide a detailed list of all its prices, transparently? Can you be sure there are no 'hidden' extras that might come as a shock? Does it offer a choice of inclusive packages to help make it all more affordable and transparent? Our open and honest, patient-focused approach means that all our prices are published transparently. And if you do have any questions, our New Patient Team are happy to talk you through our prices and packages to really help you understand these costs.
6. What kind of support and counselling is available?
Fertility treatment can be the start of a life-changing journey. So apart from the very best clinical care, it's also reassuring to know there is support and counselling available from experts you feel you can trust and talk to openly. For maximum flexibility, at Manchester Fertility we offer online counselling with our team of supportive counsellors. Manchester Fertility also have a Facebook support group run by Hayley, our Senior Patient Advisor on our In-Patient Team, which gives you the opportunity to connect with other patients and share your experiences.
Rachel & Jemma found the support group invaluable, here is what they said…
We had the privilege of attending a support group that runs at the clinic once a month, and this is something I would urge anyone seeking or currently having fertility treatment to get involved in. The support is invaluable, and we came away from each meeting, feeling more positive and empowered every time. It helps you process how you're feeling, and it benefits you to be around like-minded people. Read their full patient beautiful story here.
7. Is there an app to help you stay organised?
You'll have a lot to keep track of once you begin your IVF treatment – so how will the clinic help you on track with everything you have to remember? A great way to have it all at your fingertips is with an app like our very own patient 'Salve' app. This is free, and manages all your appointments, medication and treatment schedules – plus two-way messaging and document sharing, so you always know exactly where you're up to.
8. Reviews and ratings are a great guide
Independent reviews are great when it comes to getting a true idea of what it's like to be a patient at a clinic and the whole IVF experience. Look at other patient testimonials you can read through to see how previous patients have found their journey , and take a look at independent review sites like Google, Facebook, and Doctify – which rates Manchester Fertility for its 'Excellent Patient Experience'
9. Speak to someone who knows the clinic
Maybe you have a family member who's been through IVF treatment, or maybe a friend you can reach out to, to find out what they think and how they found their experience. If you don't know anyone, you could try reading some first-hand testimonials or personal stories of our patients who've been on the same journey themselves.
10. Take your time – it'll be worth it
We understand how eager you must be to start your IVF journey, but this is one decision you shouldn't feel rushed into. Take your time to research your options, make enquiries, talk to people who have been through this experience to make sure you have all you need to make sure it's the right decision for you.
At Manchester Fertility, you'll discover a calm, welcoming clinic with a warm and reassuring atmosphere and an amazing team of friendly experts. A place where you'll be given plenty of time and freedom to discuss your questions.
Are we the right clinic for you? We hope so. We'll leave the last words to one of the thousands of patients who've enjoyed a successful IVF journey with us over the past three decades:
"We both wanted to thank all the lovely staff at Manchester Fertility for making our dreams come true! We appreciate the compassion, patience and help that was provided to us through this journey. We are still in awe that we have two beautiful babies, first a boy then a girl. Thank you all so much for all of your support to help bring these beautiful angels into the world. We will forever be grateful to each of you."⠀⠀
Ellen 2021
If you'd like to know more about Manchester Fertility our fertility treatments, our friendly expert team and medical experts, you can contact our New Patient Team on 0161 300 2737.
Last updated: 11th January 2022