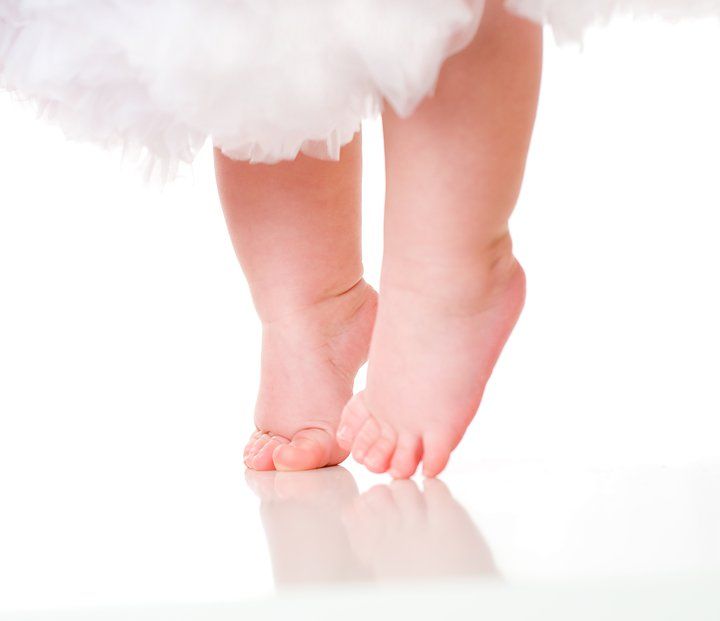 Is 2020 your year for IVF and fertility treatment? It can feel a little overwhelming when you're just starting out. But that's where our help and support comes in.
From our new dedicated Patient Co-ordinators team at the very beginning of your journey to our inpatient team and support group, we're here for you every step of the way.
We've welcomed over 6,500 babies at Manchester Fertility - and counting! - providing tailored and bespoke support to each and every one of our patients who've trusted our experts to help them have a family.
We'll give you all the support you need for your own fertility journey, too – including useful online tools to help you understand and keep track of your treatment, whenever you want to.
Here's a quick look at what you can look forward to when you start your treatment with Manchester Fertility:
Fertility expertise, delivered by a friendly and compassionate team
We're one of the UK's most experienced IVF clinics. With over 30 years of IVF excellence, our clinic was built with the patient in mind.
We're known for our transparent, patient-focused and friendly approach. As a team we make a lot of effort to really get to know you – so we can give you the very best experience and the support that you personally need, right from the start. You'll always know what your treatment costs, what's involved and why we feel it's right for you.
We even have our very own midwife team, to support you at the end of treatment. Our in-clinic midwives help you post embryo-transfer, with any questions or queries about self-care and early pregnancy symptoms.
One of our midwives will be in touch with you during the 'two week wait' whilst you wait to take your pregnancy test, and provide support when treatment outcome is known, including during your first pregnancy scan at our clinic.
Read about the experiences of some of the Manchester Fertility families here to find out what it's like to have been on a fertility journey with us.
Consistent and transparent success rates
Manchester Fertility's success rates are consistent with HFEA national data, thanks to our bespoke treatments and investment in proven techniques and technologies.
We specialise in fertility and IVF cases which may be more complex. Such as treatment for older women, women with a history of miscarriage, male fertility and if you need a sperm or egg donor we have our own egg and sperm donors ready to help you, from our own successful donor programmes, under the care of our dedicated Donation Team.
Take a look at our very latest success rates in detail here.
Patient-focused technology that keeps you informed
We invest in the very latest patient support systems as part of our investment in you. Our mobile App enables you to quickly and easily direct message our team for reassurance and any treatment questions, keeps handy appointment reminders and enables you to keep track of your treatment with all your documentation to hand.
We also help you understand your treatment before you consent to it, through our Engaged MD online educational tool.
Complementary support: Create your own journey and experience
Our comprehensive range of patient services means you can pick and choose the complementary support that suits you best, so your journey is the experience you want it to be.
Services include acupuncture, reflexology, fertility coaching, diet and nutrition and our own online Patient Support Group. Our support group is a closed group for patients only for confidentiality and support, with regular clinic face to face meet ups.
Our counsellors are also always available to you – counselling is included in our IVF treatments for you to access whenever you need to.
Affordable and Transparent Prices
We have tailor-made, transparently-priced treatment packages that include technologies such as Embryoscope time-lapse embryo development. These packages are designed to help make your treatment more affordable. Explore all our packages here.
Ready to start your 2020 fertility journey?
We're here to help and support you. There are a number of different ways you can enquire about IVF and fertility treatment with us:
Call us and speak to one of our friendly new patient coordinators: 0161 300 2737
Request a callback: Just fill in your details here and we'll get in touch when it suits you best.
Email us:

Enquiries@manchesterfertility.com

Instant online chat: Just click on the message icon on the bottom right of our Homepage to chat with a New Patient Co-ordinator during clinic hours.
Or why not come in and see us? We offer free 1-2-1 appointments designed especially for people thinking of starting treatment.
A 1-2-1 is a great, relaxed way to explore your options with absolutely no obligation, where you can ask us any questions you have, including your options on how to pay for your treatment. Plus, it's always good to meet face to face – we're a friendly team and we're all here to help make your journey as easy as we can for you.
If you are thinking about a family in 2020, then we are ready to support you on your journey. Book your free 1-2-1 online here.
Last updated: 31st January 2020