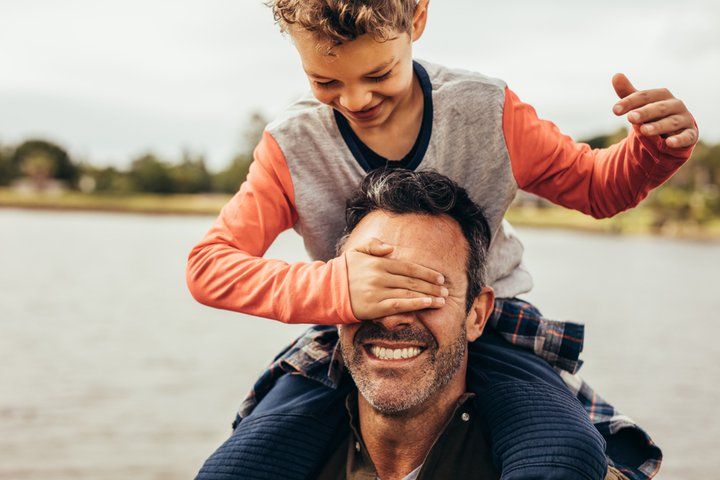 All too often fertility subjects are seen from a female angle but in fact male factor is far more common than we think, people tend just not to talk about it.
It's still a taboo subject and a tough topic to talk about, so one of the key themes of this week's Fertility Network Fertility Week is #MenMatter and the desperate need to raise awareness of men and their fertility voice from the male perspective.
In a special extended blog for Fertility Week #MenMatter, here's what you need to know about male fertility and how to get talking if you are concerned about your fertility in any way.
Common male fertility concerns
Many men are affected by a low sperm count, poor sperm mobility or abnormally-shaped sperm, which make it harder to conceive.
Other causes include:
Blockages in the tubes carrying sperm, which may be caused by STIs
Retrograde Ejaculation – where the sperm isn't actually ejaculated but goes back into the bladder
Previous medical treatment such as chemotherapy, that has affected sperm production
Failed vasectomy reversal
How sperm problems are diagnosed
If you've been trying for a baby for some time but haven't conceived yet and you're concerned about your fertility, the next step is a fertility assessment for both partners, to see what the cause could be. It's at this stage that we would perform a semen analysis.
A semen analysis involves a detailed look at your sperm under high-powered microscopes, to determine its ability to fertilise an egg. We look at things like sperm count, movement, shape and how many sperm are live.
As part of your fertility assessment we also look at:
Your lifestyle – things like smoking, drinking, recreational or performance drugs all negatively affect sperm health. You may only need to make simple lifestyle changes to achieve pregnancy – new mature sperm are made every three months.
Your health – a high BMI affects sperm too.
Your fertility history – we'll talk to you about your medical history, how long you've been trying to conceive and any history of miscarriage or failed IVF.
We may also advise:
Blood tests which examine hormone levels key to sperm production.
An ultrasound scan to examine your reproductive system to check for blockages and in the testes which cause low sperm production.
A SpermComet test to check your level of sperm DNA damage, which can be a hidden cause of infertility, miscarriage and failed IVF.
You can book a private Fertility Assessment for couples, which includes a one-hour consultation with a fertility specialist, with no need for a referral at Manchester Fertility. Or you can book an individual male fertility assessment.
Treatments for male fertility
If we do advise that fertility treatment is the best way for you to conceive, there are a number of different treatments depending on your diagnosis:
IVF
IVF helps if you have very mild male fertility problems, such as if the sperm is not moving as well as it should. Sperm is mixed directly with eggs in our laboratory to create embryos. The best quality embryo is transferred back into the uterus for pregnancy.
Intracytoplasmic Sperm Injection (ICSI)
ICSI is the main treatment in most cases of male infertility. It involves injecting a single, healthy and good quality sperm directly into the egg to fertilise it. ICSI can help with issues such as low sperm count, poor sperm mobility, shape or high levels of DNA damage.
Surgical Sperm Retrieval (SSR)
Surgical Sperm Retrieval can help if sperm is not being produced and there is no sperm in your sample. A day-case procedure, SSR involves sourcing and extracting viable sperm from within testicular tissues. Any retrieved sperm is then analysed and if suitable, used in an ICSI cycle.
Donor Sperm
If your own sperm cannot be used, we have UK donor sperm from our own donor bank ready to help you become a family. You can specify any physical characteristics you would like your sperm donor to have - in most cases men who need to use a sperm donor choose a donor whom they closely resemble.
Male fertility counselling and expertise
Counselling is invaluable if you need help to have a baby. Many men choose not to confide in family and friends about their fertility struggles, but need a support network of people who understand.
Our counselling team are here to emotionally support you every step of the way, together with our dedicated male fertility specialists, including  Dr Muhammad Akhtar.
Muhammad says: "With my special interests in male reproductive health and fertility, I'm passionate about providing Manchester Fertility patients with expert advice and treatment to help them become parents."
He knows what you are going through and has helped hundreds of men to become fathers.
If you are ready to make an appointment you can call our New Patient Advisors to find out more about a fertility assessment and male fertility treatments on 0161 300 2737. Or head online to make an appointment to see a consultant or to book a free 1-2-1 with a Patient Advisor. You can also read our useful Guide for Men.
Last updated: 30th October 2019