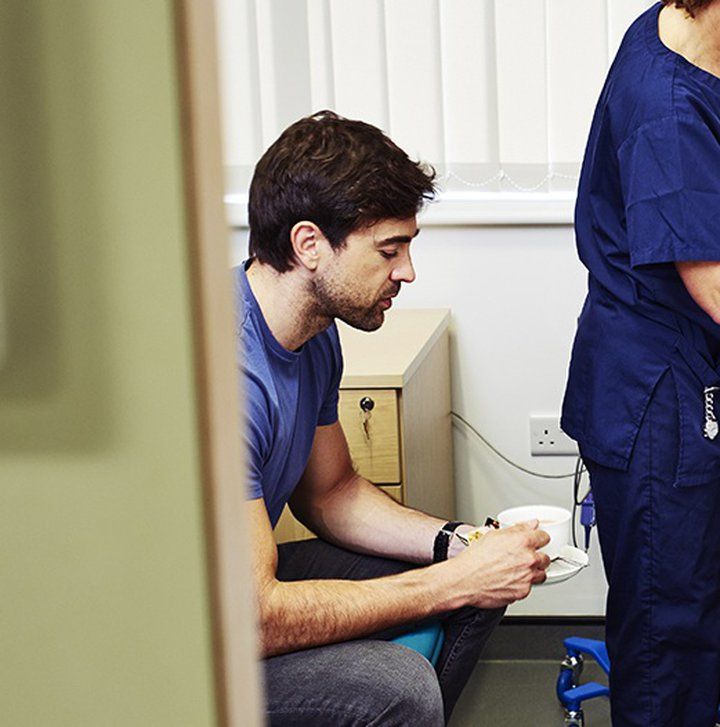 Men need fertility support and advice just as much as women, their fertility issues are just as common – but their voices aren't often heard.
Fertility Network UK has revealed men's experiences of fertility in a unique survey for National Fertility Awareness Week, creating a 'FertilityFellas' campaign to ensure men get the help they need.
In our third special blog for National Fertility Awareness Week, here's a Q&A all about male infertility. Remember that in many cases, male fertility is treatable with the right expert help:
What's wrong with my sperm?
There are lots of sperm disorders that can make conception difficult. Such as:
Low sperm count
Poor sperm mobility
Abnormally-shaped sperm
High DNA damage
How do I know if my sperm is to blame for our fertility issues?
Your GP can conduct a test, or book in for a private semen analysis fertility test with us. It's a thorough examination of your sperm and its ability to fertilise an egg. We'll be able to identify if there's a potential issue with your sperm quickly and easily.
What if an issue is found?
You'll be referred to Urologist – a male fertility specialist. At Manchester Fertility it would be either Dr Muhammad Akhtar or Dr Steve Bromage. Experts in their field, our consultant urologists will find the best way forward so you can have a baby.
What type of treatments would be advised for sperm issues?
The treatment you're offered depends on your particular sperm issue. In most instances, a treatment called ICSI is used. Instead of sperm and egg being mixed together in IVF, ICSI takes a single healthy sperm from your sample and directly injects it into your partner's egg to fertilise it.
ICSI is a solution for many common sperm disorders such as low sperm count, poor sperm mobility or shape. ICSI is also used if your semen analysis shows a high level of DNA damage in your sperm, which can be a hidden cause of unexplained infertility and miscarriage.
What if I don't have any sperm at all?
In more severe cases, we may advise surgery to retrieve viable sperm for use in an ICSI cycle. Surgical Sperm Retrieval (SSR) would usually be advised if you have no sperm in your sample, known as azoospermia, an extremely low sperm count or may be used if you've had chemotherapy before, or surgery such as prostate gland removal.
When would donor sperm be used?
Donor sperm would be advised in cases of severe infertility. If your own sperm isn't viable at all or if surgical sperm retrieval fails, donor sperm gives you the chance to still be a father.
We don't have a waiting list for UK donor sperm at Manchester Fertility through our own Semovo sperm donor bank. All our sperm donors are young, healthy UK-based men with proven fertility, sperm quality and a clear health screen according to strict HFEA standards.
You'll be given a choice of sperm donors depending on your preferences, and full support and counselling to help you both look forward with positivity as you prepare to become a family.
How to get help: Male fertility expertise in Manchester and Cheshire
If you're worried about your fertility, book in for a private evaluation and investigation with our male fertility and urology specialists on 0161 300 2737 or self-refer here online and we'll be in touch.
There's no waiting list – we can see you straight away.
Don't be nervous about talking to us – helping men with fertility problems is a considerable part of our expertise. You'll be treated with care, empathy and respect every step of the way.
In Thursday's special National Fertility Awareness Week blog, we'll be talking fertility support with our counsellors – including fertility etiquette.
Last updated: 21st January 2020