What is a fertility assessment?
Our full fertility assessment is a great first place to start if you have been trying for a baby and aren't sure if you need fertility treatment. Or you may be planning a family, and want some insight into your current fertility health.
Involving a series of simple tests and a consultation with a fertility specialist, a fertility check can help you make informed decisions and give you useful advice about how best to conceive.
A Fertility check is available for couples and individuals, with no need for a GP referral. Just call our team make an appointment or book online.
Who is suitable for a fertility assessment?
You may wish to have a Fertility Assessment if:
You want some insight into your fertility before you start trying for a baby
You've been trying for a baby without success and want to know if you need fertility treatment
You want to know if you have any current fertility issues that may mean you need IVF or fertility treatment in future
You just want to know about your fertility health for your own future plans
If your results from a fertility check show that treatment is advisable, your consultant will explain any further testing that is required, and next steps if you wish to start treatment in the near future.
Request a brochure
Find out more about Manchester Fertility and the treatments we offer for patients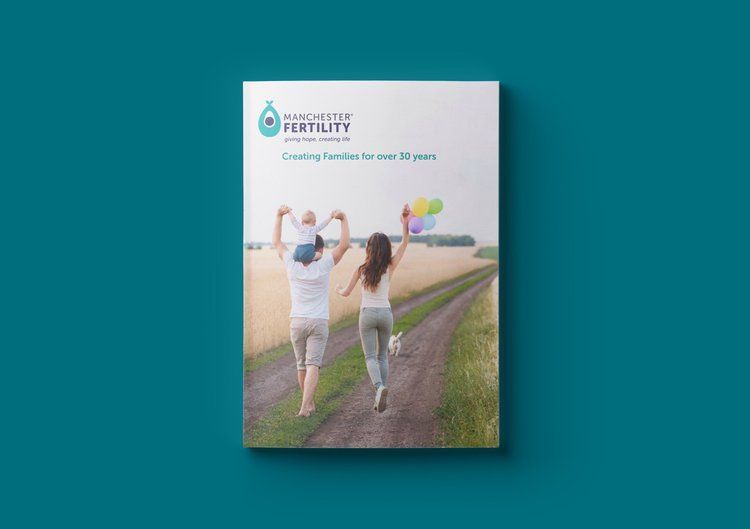 What does a fertility assessment involve for women?
1
AMH blood test
Through a blood test we check your Anti-Mullerian Hormone (AMH) level. AMH gives us a good indication of how many eggs you have remaining, otherwise known as your ovarian reserve. Your AMH test can be performed at any time in your menstrual cycle.
If your AMH is low, it does not mean that you cannot conceive naturally. But it may be advisable to consider trying for a baby sooner rather than later. For IVF, your AMH tells us how you may respond to ovarian stimulation and the best protocol to use to ensure you have eggs for treatment.
2
Pelvic ultrasound scan
We perform a transvaginal ultrasound scan of your womb and ovaries to check for anything that could affect conception and embryo implantation. An internal scan is a painless procedure and gives us accurate and highly detailed information about your reproductive health.
3
Antral Follicle Count
We check your Antral Follicle Count using advanced 3D ultrasound.
4
Health check
We check your height and weight to measure your BMI. A too high or too low BMI can affect your fertility and reduce your chance of getting pregnant, both naturally and through IVF. The BMI limit for IVF treatment at Manchester Fertility is 35. We will advise you whether you should aim to raise or lower your BMI, to improve your chances of conception. Our fertility nutritionist is also available if you need one-on-one, personalised support.
Optional extra - HyCoSy test
If appropriate, we can perform a HyCoSy (Hysterosalpingo-contrast-sonography) test but this is not part of the MOT this is an additional £475. HyCoSy is a non-invasive transvaginal ultrasound technique which assesses the patency of your fallopian tubes, which must be clear of blockages in order to conceive. HyCoSy involves injecting a contrast fluid into the uterine cavity through the cervix, which will indicate on ultrasound if there are any fallopian tube blockages or other changes in the womb such as polyps or fibroids. 
Blocked fallopian tubes can be caused by a number of reasons, including infections, previous surgery and scar tissue. Blocked fallopian tubes do not typically show any symptoms and as such most women are unaware of a problem until they have difficulty conceiving.
What does a fertility assessment involve for men?
1
Semen analysis
Using a sample of your sperm we will perform a through semen analysis, which examines your sperm's ability to conceive.
2
Sperm shape
We check sperm shape. Abnormally-shaped sperm may not be able to break through the egg for fertilisation. We look at sperm head, midsection and tail.
3
Sperm movement
Otherwise known as sperm motility, we look at how well your sperm moves and how many of your sperm are live.
4
Sperm count
We examine the number of sperm in your semen. Every man's sperm count or density is different, and it varies day-to-day. We would expect to see at least 15 million sperm per millilitre of semen for a normal result.
5
Volume & pH
We check your semen volume is within a normal range and check to see if your sperm's pH is within normal levels.
6
Hormone blood tests
If appropriate we can perform a blood test to check the hormone levels responsible for sperm production.
7
Health check
Being in good health is essential to sperm health. We look at your diet and lifestyle to see if any changes are needed to help improve your fertility.
How will I receive my Fertility Assessment results?
When your results are ready you will see one of our fertility specialists for a private fertility consultation, where we will go through your results and you can ask any questions.
Your doctor will explain what your results mean for your fertility health and next steps to help you achieve pregnancy, either naturally or with our help if an issue is found.
It's important to remember that your Fertility Assessment results are not the sole indicator of your ability to conceive, as there are lots of other factors to consider too, in particular your age and lifestyle, which will be discussed by your consultant.
Dr Raj Mathur
Consultant Gynaecologist and Subspecialist in Reproductive Medicine and Surgery
Find out more about Dr Raj Mathur, our Senior Fertility Consultant, and the rest of the team at Manchester Fertility
How much does a fertility assessment cost?
Free one-to-one appointments
If you are considering a fertility assessment, you're bound to have lots of questions. That's why we offer free one-to-one appointments with our New Patient Team to support you from the very beginning.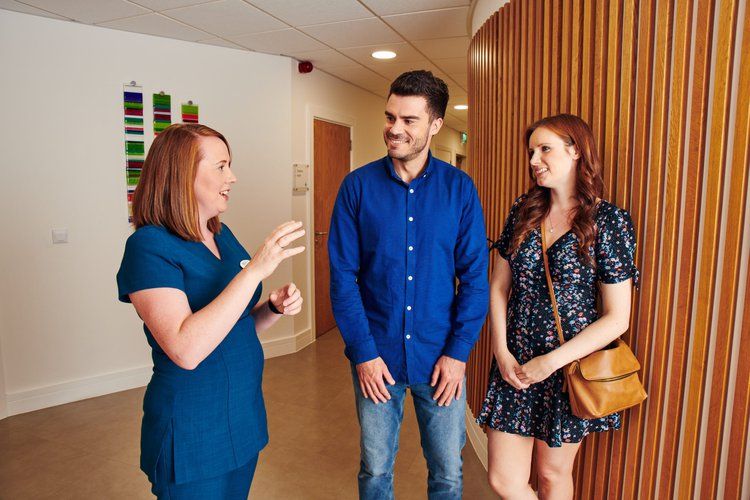 Want to know more about fertility testing and a Fertility Assessment?
Speak to our friendly New Patient Coordinators. We're open today until 6:00pm.