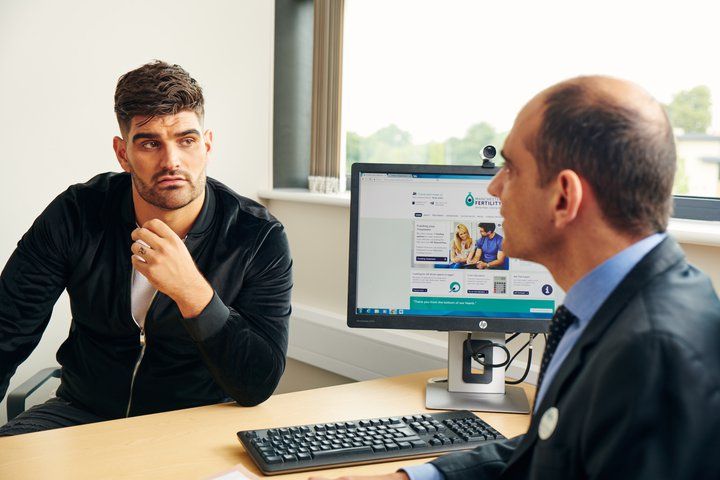 It's time to talk about male fertility for Fertility Week #FertilityFellas campaign - male fertility issues are now the most common reason for a couple to seek fertility treatment.
Here are some everyday ways you could be harming your sperm health but just don't know it:
You use anabolic steroids and protein shakes:If you have ever used or are using anabolic steroids to help you at the gym, you could be risking your fertility. Anabolic steroids affect the hormones responsible for sperm production, and even after you stop using them, it can take many years for your sperm to return to normal levels. There is also concern about protein shakes, with some scientists believing they may also impede sperm production. 
Your BMI is high:A high BMI is bad news for sperm. Being significantly overweight can affect sperm motility, with a higher risk of sperm DNA damage. A high BMI can also affect sperm count. 
You smoke:Smoking can affect sperm count and mortality and increase DNA fragmentation rate. Quit smoking at least three months before trying for a baby. 
Male fertility expertise: Manchester Fertility
If you are worried about your sperm and whether your lifestyle has affected your fertility, we can help. We are a specialist fertility clinic for men, offering sperm checks and treating male fertility issues ranging from low sperm count and poor sperm mobility to no sperm production through surgery.
At Manchester Fertility we don't just focus on the clinical treatment, but the crucial emotional support that is so vital too, with impartial and private counselling and a team of male fertility specialists who understand what you are going through.
Book a sperm check or male fertility consultation
You do not need a referral to book a fertility consultation or a male fertility assessment, you can self-refer online. Chat to us about your options on 0161 300 2737. You can also come in for an informal, private and free no obligation 1-2-1 with a Patient Advisor, where we can answer your questions about male fertility checks and our treatments.
Last updated: 20th January 2020