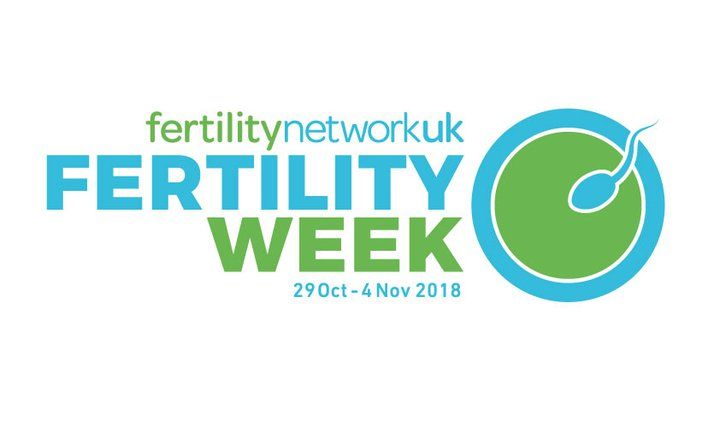 Did you know that infertility affects around one in seven UK couples? It might feel like you are the only person going through it, but according to the NHS, around 3.5 million people have difficulty getting pregnant.
One of the core themes of this week's Fertility Week (29 Oct – 4 Nov) - the annual awareness campaign of Fertility Network UK - is #YouAreNotAlone, encouraging people to reach out and share their stories, to help change perceptions, find support and challenge the taboos and myths of infertility.
If you are not getting pregnant as quickly as you would like, here are some helpful tips and advice about what you can do, and where you can find fertility help and support:
Look at your lifestyle
Lifestyle affects fertility in men and women – and it is one of the easiest things you can change. Reaching a healthy BMI, stopping smoking, drinking or drug taking can all have a positive impact on your fertility. Lifestyle changes may be all that are needed to boost your fertility and help you conceive.
Track ovulation
Ovulation does not always happen in the middle of a menstrual cycle. If it is happening earlier or later, you may be inadvertently missing your fertile window. Ovulation prediction kits can be bought on the High Street and are a useful aid to help you monitor your most fertile time, so you can time intercourse for your best chance of pregnancy each month.
See your GP or book a fertility test
If you have not achieved pregnancy despite a good lifestyle and tracking ovulation, it's worth seeing your GP, or book in for a private fertility test. At Manchester Fertility, our Fertility Assessment for women and men examine all the key factors affecting ability to conceive.
Do not wait too long to seek help, because if you do need fertility treatment such as IVF, success rates are higher the younger you are. The NHS advises seeking professional help if you have not conceived after a year of trying, but if you are older, you should see someone sooner.
Finding support
It is often easier to talk to someone impartial than friends or family. If you feel more comfortable talking to someone outside your circle, there is wealth of support, from face-to-face help to anonymous online forums. When you have fertility treatment at Manchester Fertility, our entire clinic team is your personal support network. We are by your side every step of the way, with specialist support from our fertility counsellors, holistic therapists and fertility coaching to help you through your journey. Find out more about where you can get IVF support here.
Fertility specialists in Manchester and Cheshire: Book now
Book in for fertility testing or a consultation by calling our Patient Advisors on 0161 300 2737, or self-refer online and we will be in touch.
Last updated: 20th January 2020