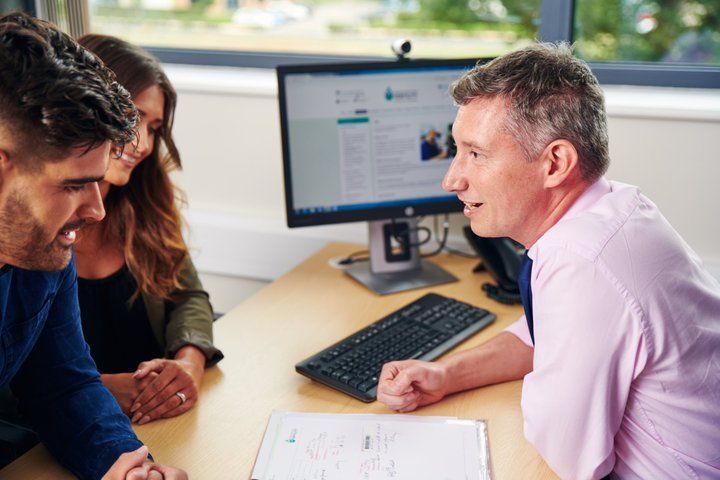 What matters most when choosing an IVF clinic? Location? Success rates? Cost? Although these are important, other factors matter just as much, especially relating to your care.
Because you will be spending a lot of time at the clinic and with its team, it really matters to find an IVF clinic where you are treated like an individual and made to feel comfortable, right from the start.
Here are some of the key reasons why you should have IVF with Manchester Fertility:
Personal, not impersonal, IVF care
When you have IVF with us, we are just as invested in your journey as you are. We know you by name, we know your story and we are all working together to help you have your family. Our entire team is by your side through all the ups and downs, supporting you the best way we can.
IVF specialists that work with you
You will always make informed treatment decisions. Because your IVF treatment is planned together with you. Our experienced IVF specialists work with you, listen to you and support you, so you always have complete trust in your treatment and what's ahead. You will always be advised about the evidence behind treatments or procedures, so you can decide what is best for you.
Tailored IVF treatments
Every fertility issue we treat is unique. At Manchester Fertility, there is really no such thing as a 'standard' IVF cycle. IVF is always tailored and personalised to you, from the precise doses of fertility medications to the tests and procedures you have.
IVF funding choices
You can choose how to fund your IVF cycle with Manchester Fertility. We offer a wide range of options designed to make IVF cost-effective and affordable, including our new inclusive IVF packages for fixed-price peace of mind.
Patient support extras
We go much further when it comes to patient support. We don't just offer the counselling that we are required to, but also complementary therapy like acupuncture and reflexology, fertility coaching and diet and nutrition support. You can also join our new Patient Support Group, a private patient community where you can share and get support from others having treatment too.
Patient-focused technology
Online consent, educational videos about your treatment, your own personalised app and your own online IVF cycle tracker. We have invested in the latest IVF systems and software, to make your journey as easy as we can, where you can get in touch with us whenever you need to.
Accessible fertility clinic
Our state-of-the-art IVF clinic is designed with you in mind, for a relaxed and comfortable visit. With free on-site patient parking and an accessible location near to major North West road and rail links, it is easy to get our expert fertility help no matter where you are travelling from.
Want to have IVF with us? How to get started
Starting IVF with Manchester Fertility is simple. Just fill in our online IVF self-referral form and we will be in touch. If you are researching clinics, come and meet us. We would be happy to show you around and chat you through the IVF process and your funding options. Book your free 1-2-1 or call us on 0161 300 2737.
You can also meet us at the Fertility Show in Manchester next month (23-24 March). We will be at stand B10, to answer any of your questions about IVF.
Last updated: 18th December 2020