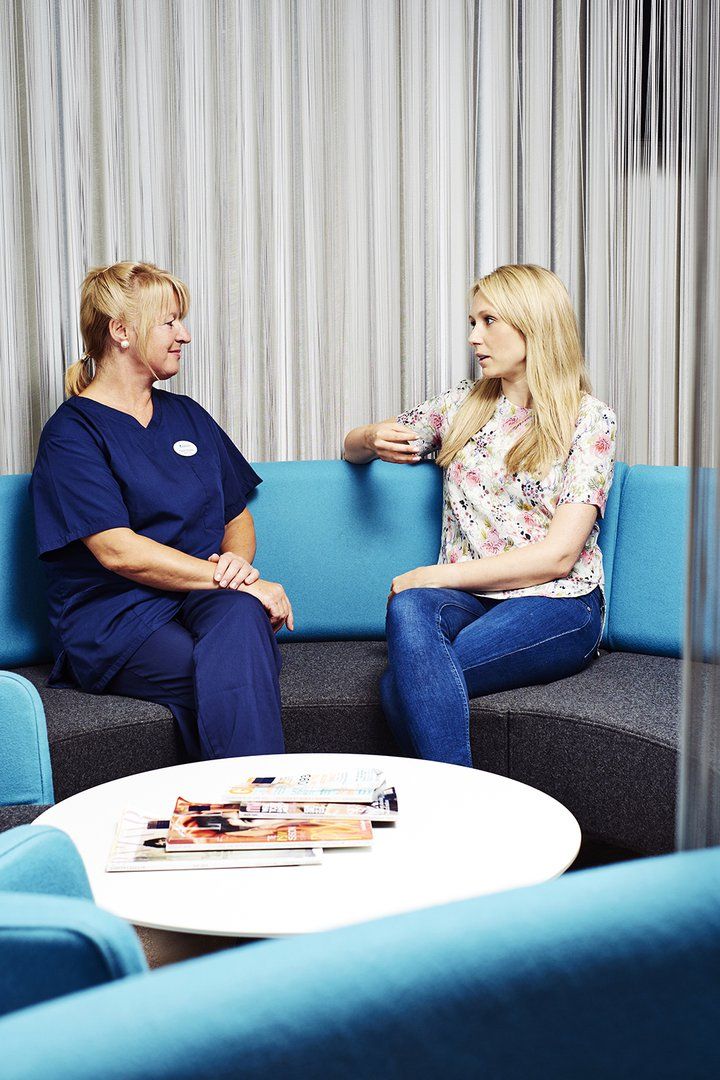 Knowing you're not alone can make a big difference when you're going through IVF and fertility treatment. Here's where you can get the IVF support you need, to help you through the ups and downs of your fertility journey:
Clinic counsellors
Manchester Fertility counsellors are a great source of compassionate support and professional, impartial help. Highly experienced in helping couples at every stage of treatment, they are ready to listen whenever you need to talk.
Patient Advisors, Fertility Nurses, Fertility Midwife
Our Patient Advisors, Fertility Nurses and Fertility Midwife provide a friendly, listening ear and can help reassure and guide you. If you're worried about taking your medication, are concerned about whether something's 'normal', or just need to have your mind put at ease during the two-week wait, we're here to help. You'll be given our out of hours contact details so can reach us when you need to.
Complementary & holistic therapy
Many patients find complementary and holistic therapy such as acupuncture and reflexology valuable to their wellbeing and emotional health during treatment. We work with medical acupuncturists, a fertility reflexologist, and diet and nutrtion experts to provide holistic therapies to our patients.
IVF & fertility support groups
There's a whole world of support out there if you're struggling with infertility and the IVF journey, from online IVF forums to dedicated helplines.
For patients interested in bespoke support, we refer to fertility coach Sarah Banks, who provides emotional guidance, encouragement and practical advice to people struggling to conceive and going through fertility treatment.
If you're a single woman and want a baby with the help of a sperm donor, we also work with professional coach Mel Johnson from the Stork and I, who provides dedicated support, mentoring and advice specifically to women undergoing solo IVF and fertility treatment.
Whether you want to chat, get to know others who share your journey or want to ask an anonymous question, there are people ready to help. Sharing your experiences can be beneficial and help you feel less isolated.
The UK's leading fertility charity, Fertility Network UK, has a Support Line 0121 323 5025. Popular online support forums include Fertility Friends and HealthUnlocked IVF community, via the NHS IVF support page.
Contact our team if you need to talk
We're available on 0161 300 2737. If you prefer, you can also use our private online chat via our Homepage, or send us an email: info@manchesterfertility.com
Last updated: 20th January 2020