At Manchester Fertility, we are proud to show our support in celebrating the vital role nurses, and midwives play in fertility treatment and healthcare. International Nurses Day takes place annually on May 12th, the anniversary of Florence Nightingale's birth. 
For this International Nurses Day, we caught up with our exceptional nursing team to discuss their experience and to learn more about what they love about their roles as an integral part of the Manchester Fertility team. 
Our Nurses and Midwives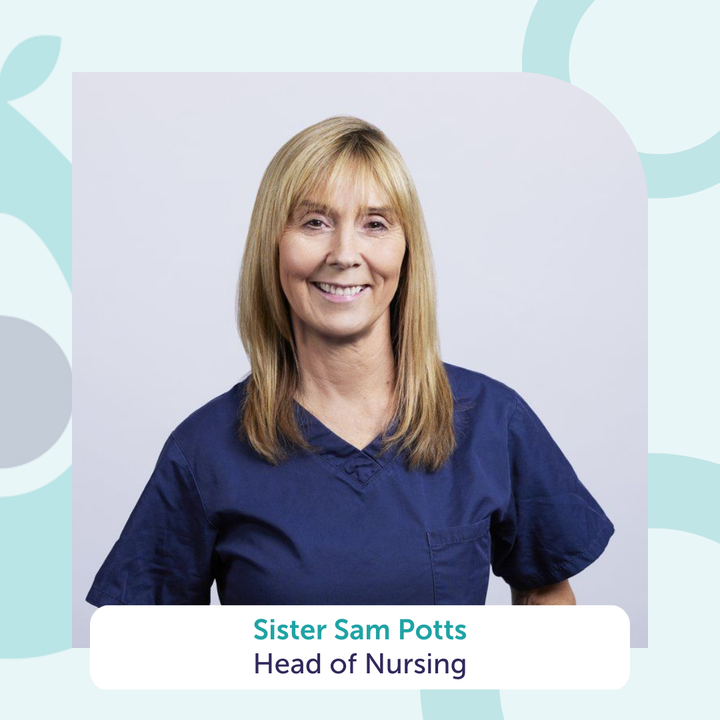 Sam Potts has always had an interest in women's health. After spending time as a nurse and a midwife, she undertook specialist conception training and later qualified in ultrasound. Sam joined the Manchester Fertility team in 1997 and has participated in hundreds of pregnancies.
Sam says: "Needing help to conceive is perhaps the biggest issue facing many women today. What's important is that you don't wait to seek help. Try not to worry – we're a friendly team and will support you through every step."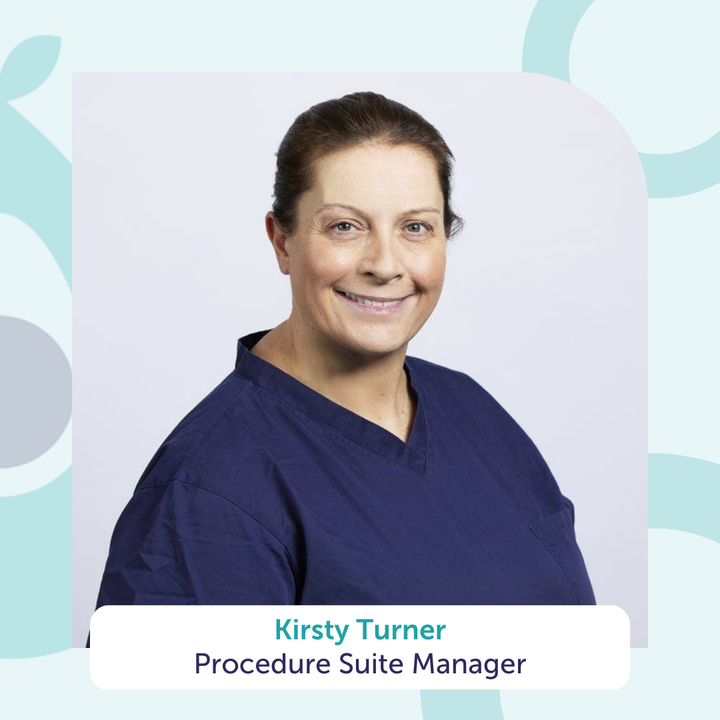 Kirsty has over 20 years of private-sector surgical nursing experience in the UK and Australia. Kirsty loves the personal nature of fertility care, and with expertise in gynaecology and general surgery, she is well-equipped to assist patients through routine procedures like egg recovery.
Kirsty says: "I'm very sensitive to the needs of our patients, having undergone fertility treatment myself. Fertility is my passion; I'm here to ensure all patients feel relaxed and comfortable. I always advocate for patient needs, providing compassionate and individual care, so you always feel supported."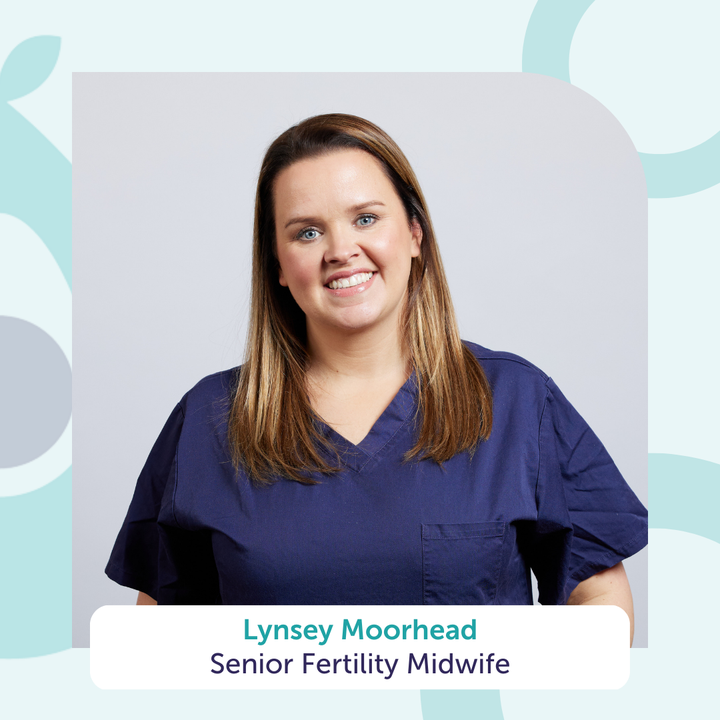 Lynsey supports patients through the most important steps of treatment and early pregnancy. She has more than 11 years of experience working across all areas of midwifery, including working within the Maternal and Foetal Health Research Centre as the Lead Midwife for the Preterm Labour Clinic at St Mary's Hospital in Manchester.
Lynsey says, "My dedicated early pregnancy support bridges the gap from when you complete your fertility treatment to starting your maternity care. I always look forward to helping people as they start this exciting next phase of their journey to a family."
Stacey joined Manchester Fertility after a successful midwifery career at St Mary's Hospital, where she worked in antenatal, postnatal, and high-risk delivery units. She became interested in fertility care during midwifery training, especially since having cared for women who have been through fertility treatment to achieve pregnancy. With qualifications in midwifery and psychology, she can provide patients with the best personal and emotional care.
Stacey says: "I feel so privileged to be able to assist people in having a child. I'm passionate about ensuring patients feel comfortable during their treatment, so you can always ask questions and share your worries and fears."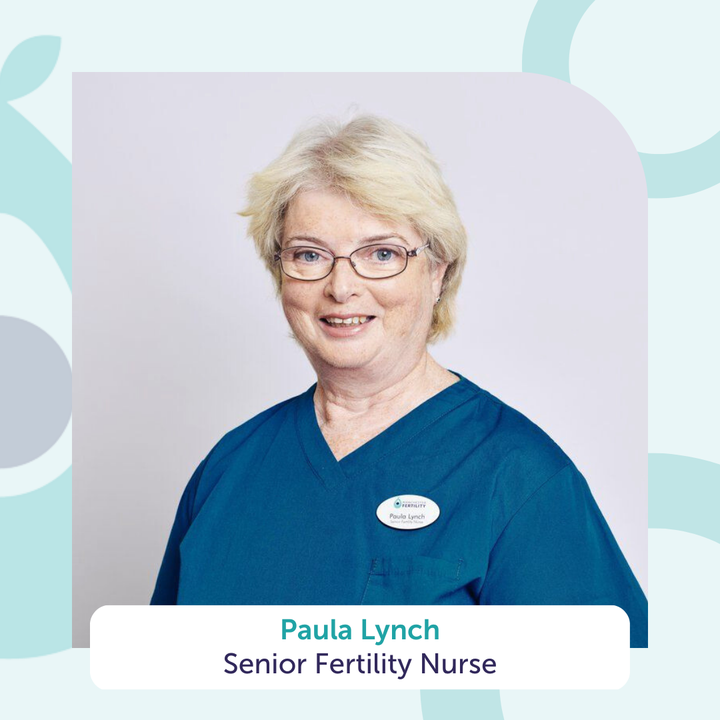 Paula has many years of experience in fertility care at clinics in Ireland, Essex and London. Here at Manchester Fertility, Paula is our Senior Fertility Nurse; she helps our patients through various stages of their treatments. Paula oversees our fertility nursing teams, egg donations and surrogacy.
Paula says: "It's always a privilege getting to know the many different people who come to us for help. Everyone's circumstances differ, but as a fertility nurse, I'm here to support wherever needed as we all work towards creating a family."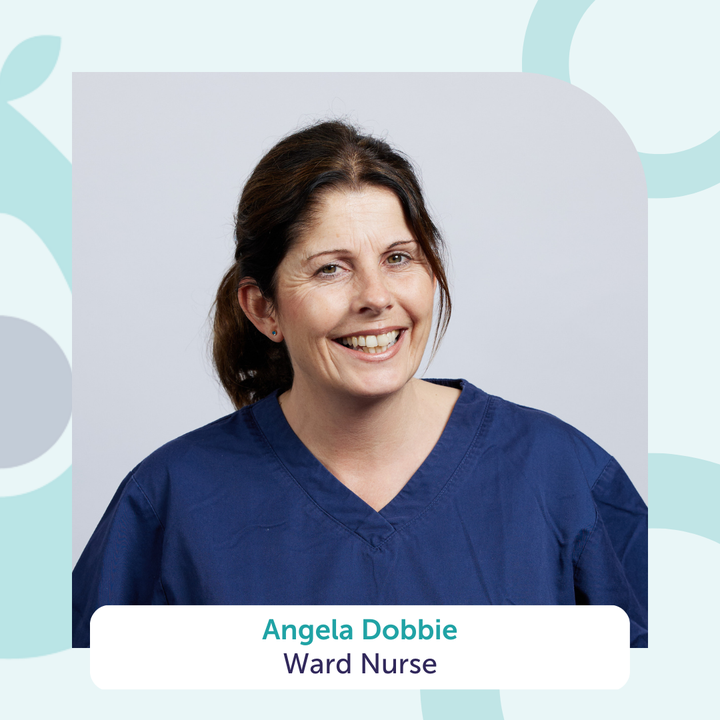 Angela has over 30 years of experience in the NHS and private practice as a Registered Nurse. Angela is our Ward Nurse; she looks after our fertility patients during treatments and works closely with our team of experts.
Angela says,"I have great compassion for the patients going through treatment, and it is very rewarding to see them at the finish, hopefully with good news."
Claire is our Fertility Nurse. She looks after our private ward during your treatment procedures. With an extensive career at Manchester Fertility, she has vast experience caring for patients through fertility treatment.
Claire says:"I've had my own fertility struggles, so I can empathise with every patient I support. I love nursing; I aim to put my patients at ease and ensure their experience is as positive as possible, with friendliness, compassion and a smile."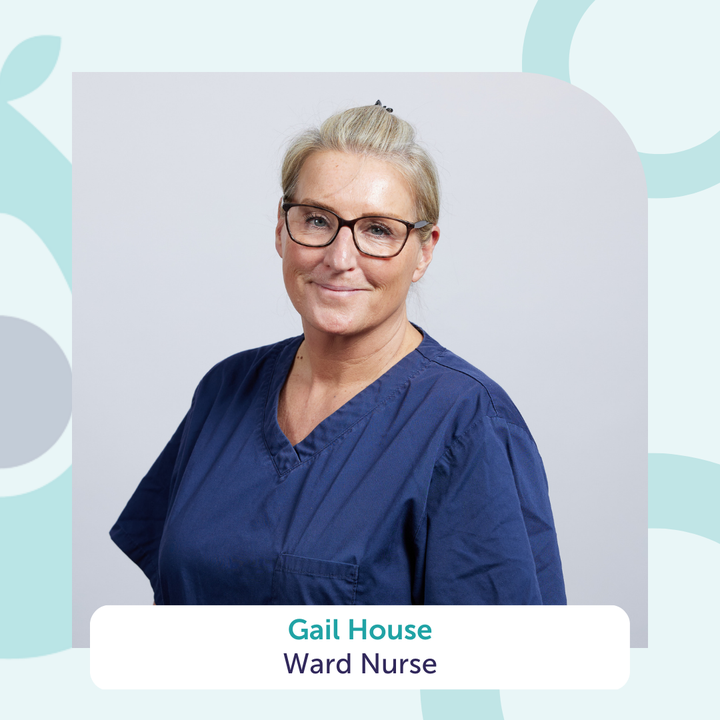 Gail has over 20 years of experience as a Registered Nurse at Alexandra Hospital. Gail looks after our fertility patients and offers support as our Ward Nurse. She helps them through every step of their journey, from having their blood tests to their embryo transfer.
Gail says, "I find my job so rewarding, and I enjoy getting to know the patients. Just being there with them and understanding what they are going through from the beginning is a big part of my role".
Kate qualified as a Nurse, passing her BNurs (Hons) in 2004 and began working at St Mary's Hospital, Manchester, within the gynaecology department. She completed a Midwifery degree BMidwif (Hons) in 2007. Having developed an interest in IVF early in her career, Kate further explored this interest with a move to London to work at The Bridge Centre.
After returning to Manchester, Kate joined the reproductive medicine team at St Mary's, where she stayed for over ten years before joining Manchester Fertility.
Kate says, "I adore working within this field of nursing and feel it is a real privilege to make a real difference in the lives of so many others. As nurses and midwives, we are here to provide and support patients through every step of their treatment."
Amy has almost a decade of experience in her field, delivering care to women and their families throughout the childbearing continuum. She has worked across all areas of maternity: antenatal ward, triage, postnatal wards, community and has cared for many birthing families that have undergone various IVF treatments.
Amy supports and care for our patient's undergoing treatment with donor eggs. She is here to guide you through every step of your journey, from the beginning through to the ward, and answer any questions you may have to ensure you feel fully informed and supported during your treatment. 
She says, "I want to make a meaningful and positive difference to patients and families undergoing IVF treatment. I value the importance of ensuring your care is personalised and patient-focused. I am here to ensure every patient feels well informed, safe and supported during their IVF treatment, and I want to help make your IVF journey run as smoothly as possible."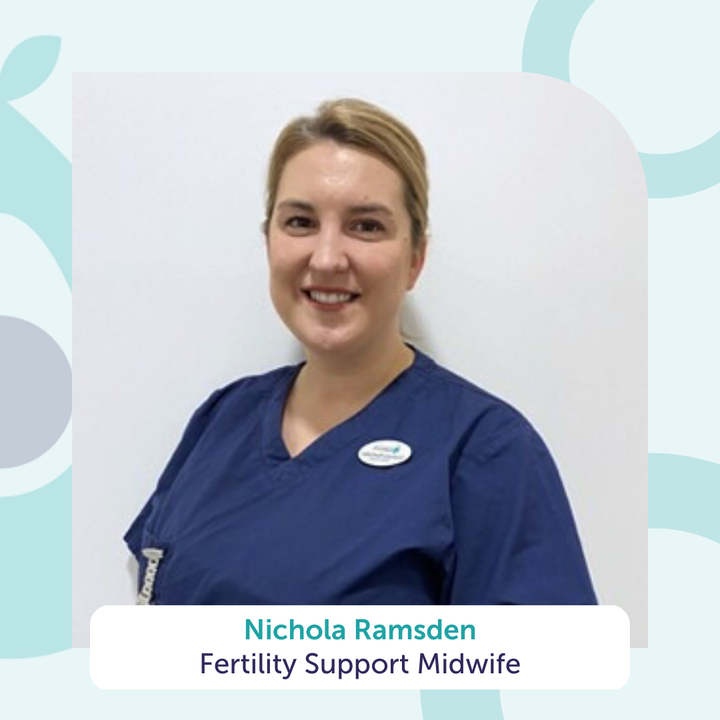 Nichola joined Manchester Fertility in August 2021 as a Fertility Support Midwife. She qualified as a Midwife in 2005 and has previously worked in the NHS, including working as a Community Midwife and a Birth Centre Midwife. She most recently worked in Women's Sexual Health. Nicholas's passion is supporting women and families on their journey to becoming parents.
She says: "I enjoy keeping up to date on current information surrounding fertility and pregnancy, which enables me to provide advice and reassurance to our patients. It is a privileged position to offer assistance and support in making the fertility journey process as smooth as possible."
Over the past few years, nurses and midwives worldwide have worked tirelessly to keep us safe and continue to offer invaluable care to their patients. We cannot thank them enough for their bravery – ensuring we can still help those who need fertility treatments and create their families in a welcoming, safe environment. 
Read more about our specialist nursing team on our website. Or, if you want to learn more about fertility treatment, fertility testing or preservation services at Manchester Fertility, call our New Patient Co-ordinator Team on 0161 300 2737 to help get you started. 
Alternatively, you can book a free 1-2-1 discovery appointment. This is a non-medical appointment where you can explore treatment with us and learn more about our personal approach.
Last updated: 9th May 2023