Alice Frost started her career at Manchester Fertility by chance – now six years on she's glad she did! As a Patient Advisor Alice supports patients from the very start of their journeys. 
Healthcare wasn't on your career radar – so how did you find yourself at Manchester Fertility?
I wanted to help people in my career and do a job that would make a difference, so supporting people who need help to have a baby is the perfect fit for me. I find advising and helping patients really rewarding.
Plus assisted conception has always interested me, as a gay woman I'll need it in future to have my own family.
What interests you the most about your work?
There's always something new to learn. We have new equipment, processes and procedures, which keeps you on your toes!
I really enjoy all the leaps forward we make, using technology to improve our patients' journeys and efficiencies for staff. It's great to work somewhere that embraces new technology to make a process for patients and staff easier and more efficient.
You must be asked a lot of questions by patients. How can you help?
I have a very good understanding of the IVF process and of all our treatments, so this helps when talking to patients. I also like to reassure patients. Once they make that phone call and get started, we step in. Now you can stop worrying about trying to conceive - let us take control and organise your treatment. It is what we do every day.
You must also have good advice for patients?
I always say you need to try to relax. Patients want to feel like they are doing everything they can to make it successful but remember we are doing the same. Staying relaxed will make a much better experience.
And this means staying off internet forums! Which can do more harm than good, and make you more anxious than you need to be. If you have questions, ask us! It's what we're here for.
As a Patient Advisor what gives you the most satisfaction?
Helping patients - so being able to sort an issue they have or anything they might need. It's a good feeling to have helped them; I always have the patient's best interests at heart.
Plus the atmosphere at Manchester Fertility is lovely. You have to be happy going to work and being with colleagues – we spend a lot of time together at the clinic!
What do you like to do in your spare time – when you have any!
I'm really into playing sport. We have a sports day with friends annually and I play squash and golf. Neither as often as I would like, it's hard to fit it all in!
I have also have a gorgeous Sprockapoo dog who takes up a lot of my time and attention!
You can read more about all of our fertility familiy on our Meet the Manchester Fertility team page.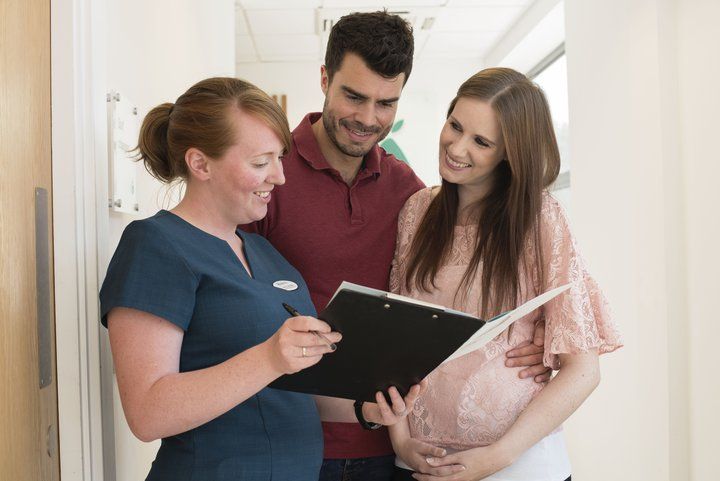 Last updated: 14th February 2019