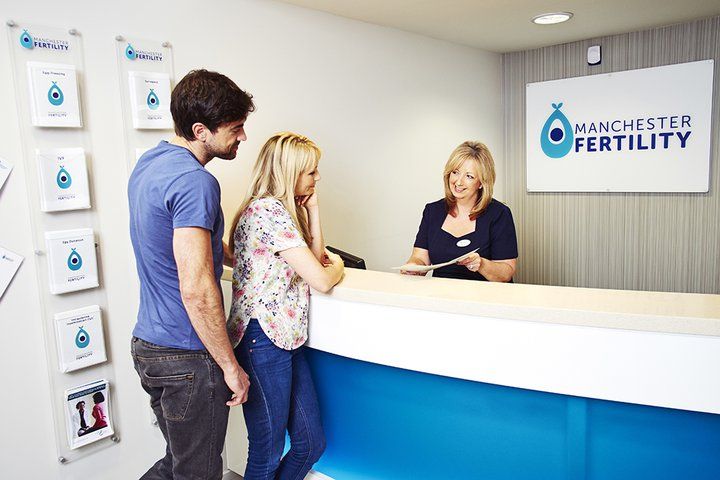 Update 09/02/16: Access Fertility has revised its pre-paid IVF plans since this content was published. Please click here to find out more.
If you're planning IVF or ICSI through a private infertility clinic, you may be concerned about the financial costs of treatment, especially when you don't know how many cycles you may need to have your baby.
This is one of the reasons our Access Fertility IVF Refund and Multi-Cycle Programmes, the first of their kind in the UK, have been so popular. More private IVF clinics are now offering their own varieties of packages for patients, but what should you bear in mind when comparing different package and funding options?
Who is offering the package?
Is the clinic offering the package itself, or is it a third-party company? As a patient-focused clinic, known for our transparency and honesty, one of our main criteria when we looked into offering IVF packages for our patients was third-party involvement.
We did not want to create our own programmes, which we would then sell to patients. Why? Because it was vital to us that you could choose a package through us, with the assurance that it's completely unlinked to the commercial and financial performance of our clinic, independent from any clinical treatment decisions.
The only money we receive when you take out an Access Fertility programe is for your treatment itself. This impartial approach means we can offer you programmes with complete transparency, ensuring that we continue to do what's best for you, and your packages are not offered for our own financial gain.
 Who is responsible for my treatment and care?
Who makes the decisions about your treatment and care? Choosing an Access Fertility programme doesn't mean that they have control. We are completely and wholly responsible for recommending what treatment is best for you, and your care during your time with us.
This remains the same regardless of whether you choose an Access Fertility package or not. The Access Fertility programmes are simply another way for you to fund your treatment. We will fully explain what the  programmes involve and how the costs work, you can then decide if it's something you wish to consider.
Is the package a good option for me?
If the clinic is offering the package itself, would it recommend the same course of treatment regardless of the package? Does the package you're being offered give you the reassurance and peace of mind you're looking for? The Access Fertility programmes were specifically designed to help alleviate a number of common concerns when it comes to private IVF, such as spiraling costs if you need more than one attempt and the possibility of total financial loss if your treatment doesn't work.
Each Access programme offers heavily-discounted, multiple cycles of IVF/ICSI for a fixed cost, additional benefits such as EmbryoScope time-lapse monitoring and, if you choose IVF Refund, a 70% refund of your package price if all included cycles are unsuccessful.
How do the costs compare?
How do the costs of the package you're being offered compare to standard treatment fees? What is and isn't included? Check carefully what you are getting. Some clinics may offer you a discounted cycle, but this only applies to subsequent cycles if you need them, you pay full standard price for your first. You can compare the costs of the Access Fertility programmes to our standard fees here for IVF Refund and here for Multi-Cycle.
Whilst the cost of an Access package is higher than that of a single IVF cycle under our standard fees, it's important to note that they are multi-cycle packages and include extras such as embryo freezing and storage, and EmbryoScope monitoring. Cost per cycle under the Access Fertility Multi-Cycle programme for example, works out from £3100. A single cycle of IVF with the same associated benefits under our standard fees costs more.
For more details, read our Access Fertility FAQs. If you have further questions, please contact our team on 0161 300 2737.
Last updated: 20th January 2020