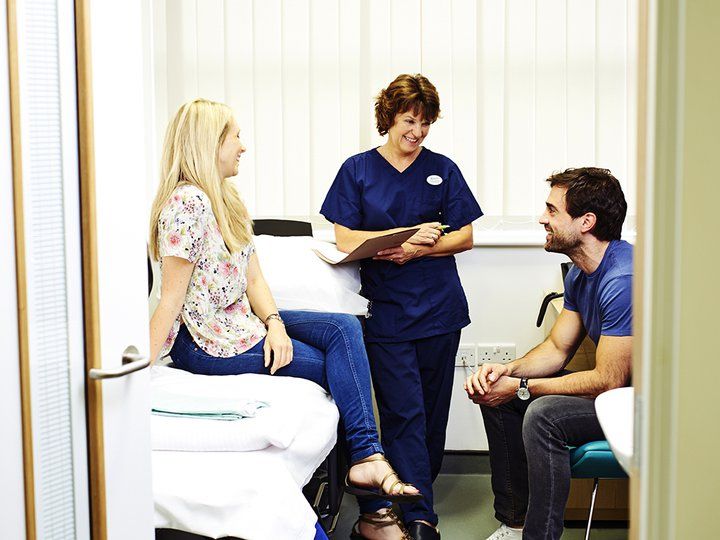 Not ready for a baby yet but unsure how fertile you are? We can tell you in just a few days with our 'Mini Fertility MOT' service.
The service is available for both men and women, and involves a series of simple, non-invasive tests which will tell you how fertile you are. Your results will identify whether there are any issues which could prevent you conceiving naturally in future, when the time is right.
Our Fertility MOT service is already providing reassurance to many people, especially professionals, who are not ready to start a family but are concerned about their fertility declining as they get older.
For men, the Mini Fertility MOT service involves you giving a sample of your sperm at our clinic, which is then analysed in detail by our expert andrologists. They will be able to identify your sperm count, and the quality of the sperm you have. Any problems – such as a low sperm count or abnormally-shaped sperm – will be picked up through the analysis.
For women, the fertility test involves a blood test to look at your Anti-Mullerian Hormone (AMH level). Known as an ovarian reserve test, it tells us how many eggs you have left in your ovaries. You'll also be given an ultrasound scan of your womb and ovaries.
Once your test is complete, you'll be given a full written report and a thorough explanation of your results, including the most appropriate fertility treatment if any of your tests show a potential problem.
There is no waiting list for the Mini Fertility MOT, it can be booked privately straight away. You don't have to be one of our patients, in a relationship or even considering treatment with us, the test is available to anyone. If you wish to have a more detailed examination there is our full Fertility MOT service which includes a HyCoSy scan, which checks for blockages in the fallopian tubes. If you opt for the full Fertility MOT, tests are typically completed within one menstrual cycle.
To book in for your Fertility MOT, or if you have any questions, please call our Patient Advisors team on 0161 300 2737.
Last updated: 20th January 2020