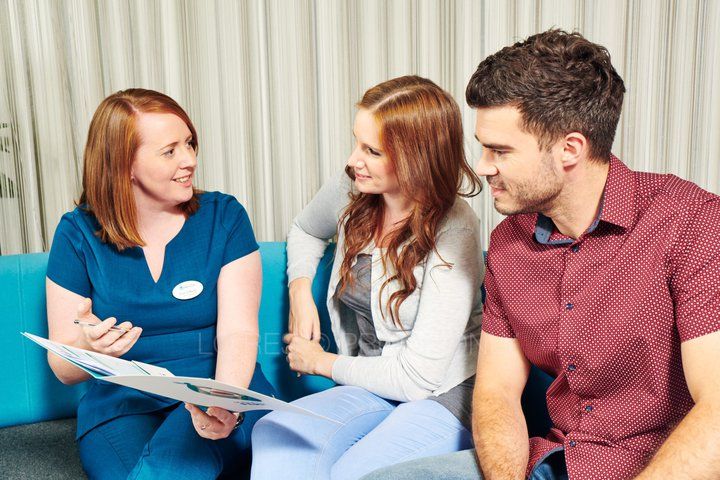 Choosing a fertility clinic isn't always easy. With multiple clinic choices, differing success rates and a multitude of treatments and technologies, it's not simple to know which clinic is really 'right' for you.
Here are some key tips, if you're currently researching fertility treatment and IVF:
Explore doctor expertise and approach
You need to make sure a clinic has consultants with the expertise you need – but that's not all. It's vital that you also feel confident and comfortable with your consultant. It's why our consultants take the time to listen, working with you throughout your journey. See what our patients say about our doctors on Doctify, which has recognised Manchester Fertility for 'Excellent Patient Experience 2018'.
Understand clinic approach and how they work
Not all fertility clinics have the same approach, so make sure you understand how they work. Call into the clinic or book a free 1-2-1 if they offer it and don't be afraid to ask questions.  At Manchester Fertility, patient-focused fertility care is the core of what we do. It's not just about helping you achieve pregnancy, but supporting and reassuring you on the way there.
Read patient experiences
Patient stories and experiences give you a good idea of how a clinic supports its patients and families. Take a look at patient testimonials and a clinic's official HFEA page.
Trust your instincts
A lot of our patients say they chose us because they got a good 'feel' for our clinic the moment they came in. If you feel like you're in the right place and in safe and trusted hands, it's the best start you can make on your journey to a baby.
Don't focus on success rates
The HFEA advises that whilst it's tempting to rely solely on success rates to choose a clinic, the reality is that most clinics are as good as each other and other factors – such as clear pricing, compassionate staff, location and even female doctor availability -  may be just as important.
Any difference in success rates is usually down to the different types of patients treated. So if you are looking at success rates, bear this in mind – and always ensure you review official HFEA statistics for a clinic and not what a clinic has on its own website.
Start IVF with Manchester Fertility
It's easy to get started on your IVF journey with us. Request our brochure and book in for a no obligation, free 1-2-1 for an initial chat or call our team on 0161 300 2737. You can also self-refer online for a consultation, no need for a GP referral first.
Last updated: 18th December 2020