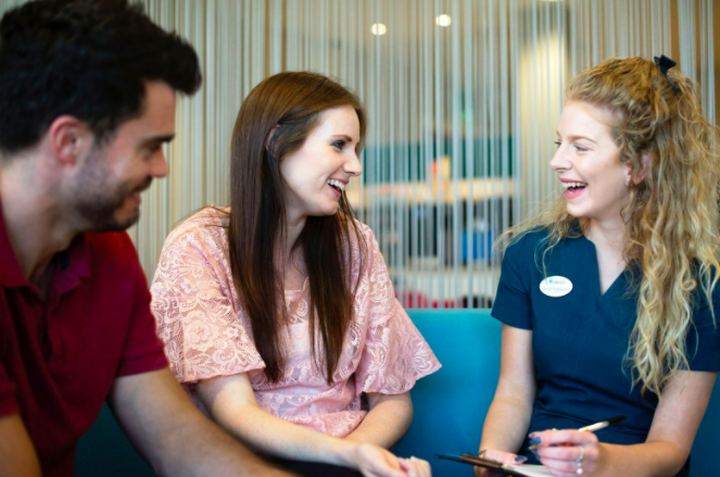 It's the HFEA's 26th birthday this month, but do you know who they are and what they do?
The Human Fertilisation and Embryology Authority (HFEA) is the UK Government's independent regulator overseeing all fertility treatment and research.
Established in August 1991, it is your reassurance of a safe journey to pregnancy if you need help to conceive. Here are four ways the HFEA benefits you during your private fertility treatment at Manchester Fertility:
It has a Code of Practice: The Code of Practice sets out the rules by which the HFEA regulates all UK fertility clinics. It sets the standard for how you can expect to be treated, and ensures clinics meet all their legal requirements in accordance with legislation including the Human Fertilisation and Embryology (HFE) Act 1990. The Code of Practice is regularly reviewed and updated.
It licenses fertility clinics: Manchester Fertility is a licensed clinic – it means we've been inspected by the HFEA and have met its strict Code of Practice standards, so we can be granted a licence to operate. Fertility clinics in the UK are not allowed to operate without a HFEA licence.
It inspects fertility clinics: We're regularly inspected by the HFEA to ensure we continuously operate to the highest standards, offering the best quality care to our patients. Everything from our laboratory equipment to our procedures is examined. If any improvements are needed, these are advised. Inspectors even speak to patients to get feedback, which helps determine our official HFEA inspection rating. We're proud to have a top 5 out of 5 inspection rating.
It regulates sperm and egg donation: All the laws, rules and guidance to do with donating sperm, eggs or embryos - or using donor sperm, donor eggs or donated embryos to conceive – also comes under the HFEA Code of Practice.
This includes traceability and storage of donor eggs or sperm, the information you're given about donors, counselling, and even telling donor-conceived children about their origins.
As one of the busiest donor-focused fertility clinics in the UK for both egg and sperm donation and treatment with donor eggs and donor sperm, we ensure we comply with all the necessary regulations, and offer no waiting list for our UK donor sperm and donor eggs.
Learn more about how HFEA regulations and the importance of its work for patients. You can also visit the Manchester Fertility page on the new HFEA website, which includes patient reviews.
Last updated: 24th August 2017