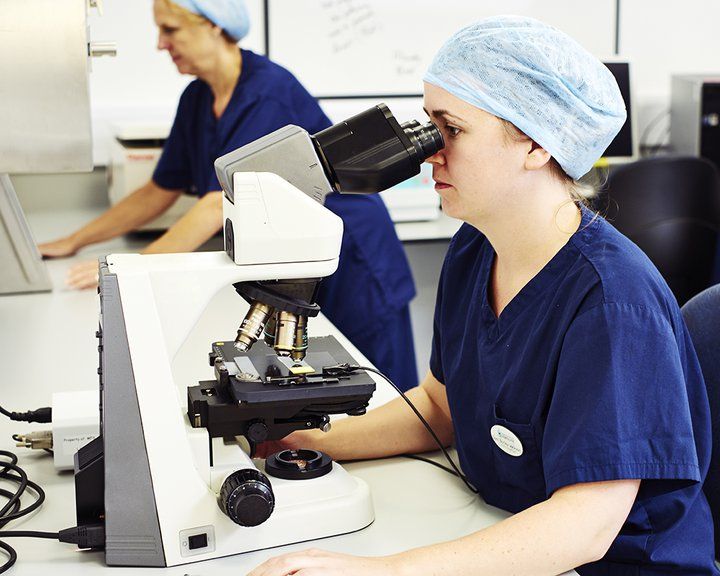 Do you need donor sperm to have a baby? All men must meet specific standards to be a sperm donor at Manchester Fertility. These include strict health screening, age and medical history criteria.
But even if a potential donor passes those, how do we ensure his sperm is good quality?
To give our patients that need to use donor sperm the highest chance of pregnancy, sperm from all donor applicants is rigorously tested. Only those men who have the best quality sperm are accepted onto our donor programme.
Our testing includes semen analysis to WHO (World Health Organisation) standards, all carried out by our expert Andrology team in our laboratory:
Sperm morphology:This is an analysis of the shape of each sperm. Morphology is important as abnormal shape can affect how the sperm swims and its motility.
Sperm motility:The sperm has to be able to swim correctly to reach the egg to fertilise it. Sperm mobility analysis looks at how each sperm moves and whether it has the required speed.
Sperm count:Men with low sperm count have low numbers of sperm in their semen. To be a donor, men must have a good sperm count to maximise chances of pregnancy when used in treatment such as donor sperm insemination.
Antisperm antibodies: Antisperm antibodies can cause the sperm to stick together, or block binding to the egg.
Our thorough approach to screening and sperm testing has ensured that we have consistent success rates for all our patients who need donor sperm to have a baby.
Together with the support we offer all our donors through our dedicated Donation Team, and our status as a National Gamete Donation Trust Centre of Excellence, it's why we are a leading clinic of choice if you're looking for a sperm donor in Manchester and Cheshire.
Find out more about our sperm donors, and our sperm donor programme. Call our Donation Team on 0161 300 2737.
Last updated: 16th April 2021