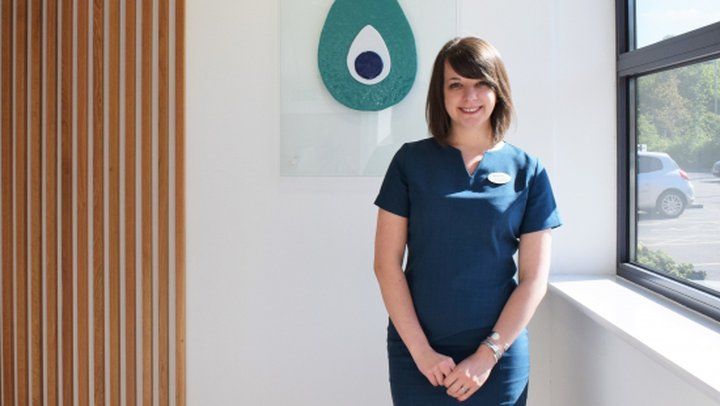 Our Donation Team provides essential support not only to our egg donors through their donation cycles, but to all our patients who need donor eggs.   
The extra level of help our dedicated team provides is highly valued by women who need donor eggs, because of the personal, emotional and sensitive nature of using donor eggs to conceive.
One of our Donor Programme Assistants, Amy Jacobs, explains a typical day so you can explore the support we offer, and why it's so important when you have treatment with donor eggs:         
Patient emails: Getting in touch
My first task of the day is handling any emails about treatment. It's important to respond to any queries we have as promptly as we can. We're very mindful of how stressful it can be having fertility treatment, particularly when you're relying on an egg donor, so we like to get back to people quickly. I'll send out details of appointments, treatment plans and dates and invoices, and make a note of any enquiries that need a phone call. We naturally get asked a lot of questions, usually around donor matching and our available egg donors.
Phone calls: Responding to patients personally
Making phone calls is a big part of my job. It's good to talk to people personally, it gives them reassurance that we're available and really helps to build close relationships with our patients.
I may be calling to talk you through your treatment plan – we're always here to clarify what's happening and when, and to make sure you understand what you need to do. Or I may be discussing costs, funding options, timeframes and availability of our egg donors. I also call to arrange initial appointments, explaining what I'm booking and when. We have a two to three week lead time, so treatment with donor eggs can start very quickly. We have no waiting list at all.
Egg donor matching: Finding the right egg donor for you
We continuously have new egg donors joining our Manchester Donors programme. It's incredibly successful, and so I review all our egg donors every other day to ensure I'm sending out the most relevant and latest donor profiles to our recipient patients.
When you have treatment with donor eggs, you can expect to be given a couple of egg donor profiles to review at any one time. We select egg donors for you based on the required characteristics you've told us you're looking for.
This is when the support we provide is most valued. It can be hard to choose an egg donor based on a profile alone – even though we make sure our egg donor profiles are extremely detailed.
So we're always ready to chat through the profiles we've provided with you. It's always helpful to have another person to talk to, to aid in the decision-making process. We get to know our egg donors well, so can give you some really useful insight.
It's natural for patients to ask what the egg donor looks like, if we've met her before, and what we personally think. Some patients will ask for physical characteristics but others prefer to read the profile, and choose based on personality traits that might come through.
We want you to be 100% confident when you choose your egg donor, so we'll always help in any way we can. We're more than happy to hold an egg donor whilst you discuss it with your partner or family, or search for more egg donors if what we've provided isn't quite what you're looking for. We'll keep going through our database to find exactly the right match for you.
A confirmed match: starting treatment with donor eggs
Once you've chosen your ideal egg donor, I'll get all the necessary paperwork ready and start planning treatment. If it's a fresh donor eggs cycle this can be quite specialised as the cycle of the recipient and egg donor needs to be synchronised. This is to ensure your donor's eggs are ready at exactly the right time in your treatment cycle.
I'll make sure everything runs smoothly and all the different stages of treatment with donor eggs happens when it should, including counselling, so all you have to do is concentrate on your own wellbeing - which we're also here to help with. If you're ever worried or concerned, you can talk to any member of the Donation Team for reassurance at any time.
Start treatment with donor eggs in Cheshire
If you're interested in having a baby using donor eggs, speak to the Donation Team on 0161 300 2737 to make an initial enquiry. We have identifiable and traceable UK-based egg donors ready now. Or self-refer here, and one of our team will be in touch.
Last updated: 20th January 2020