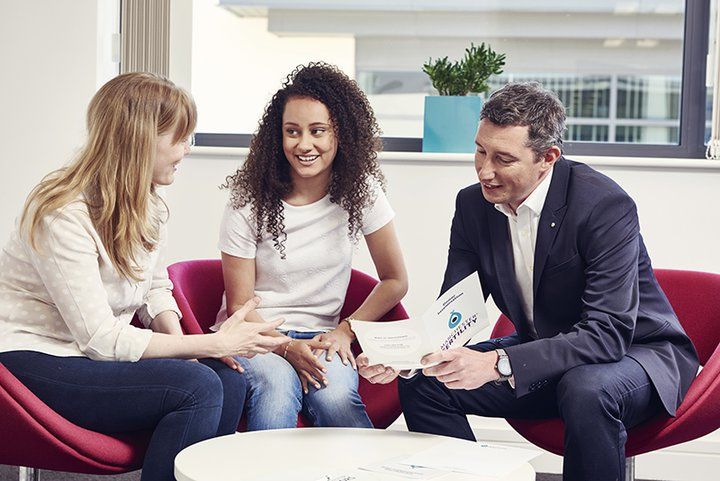 Update 09/02/16: Access Fertility has revised its pre-paid IVF plans since this content was published. Please click here to find out more.
In our final special post for National Fertility Awareness Week, our Patient Advisor team leader Jenny Weedall talks about how to receive subsidised fertility treatment through egg-sharing, and how to transfer NHS IVF treatment to us.
Egg-sharing
If you're aged 35 and under and need IVF, and if you're willing to share some of your eggs when you undergo treatment, your cycle could cost you just £1,000. Egg-sharing is a scheme we introduced that benefits both women who need donor eggs, and women who need IVF. Under the scheme, you donate half of the eggs we collect during your IVF cycle to our donation programme.
You become a registered egg donor with HFEA, which means you receive thorough support and counselling from our specialist counsellors, all about its implications. This includes the fact that as an egg donor, you are identifiable to any children born using your shared eggs. Although as a HFEA-registered egg donor, you're not financially, morally or legally responsible for any children born.
We have great success rates for our egg-sharers, with half of our egg-sharers achieving pregnancy from their subsidised cycle.
NHS Transfer – NHS funded treatment with us
Although we are not an NHS clinic, if you are entitled to NHS IVF where you live, you may be able to get your local NHS to fund private treatment with us. This would mean all your consultations and treatments with us are paid for by your local NHS Clinical Commissioning Group (CCG). Many CCGs aren't opposed to doing this, as long as you can give good reason why you want treatment at Manchester Fertility, instead of your local NHS clinic.
We're highly experienced in helping our patients to successfully present their case, so if you can get NHS IVF where you live, but believe you'd have a better chance of success with our specialist help, techniques and innovations, contact us.
You can talk to our Patient Advisors for initial advice at any time on 0161 300 2737. Discreet Live Chat is available via the homepage during clinic hours, you can also request a call back at a convenient time to suit you.
We also offer free, informal one-to-one appointments with a Patient Advisor. These are designed to introduce you to our clinic, the facilities and give you an overview of how we can help you.
However you choose to get in touch, we look forward to helping you start your journey to a family.
Last updated: 20th January 2020