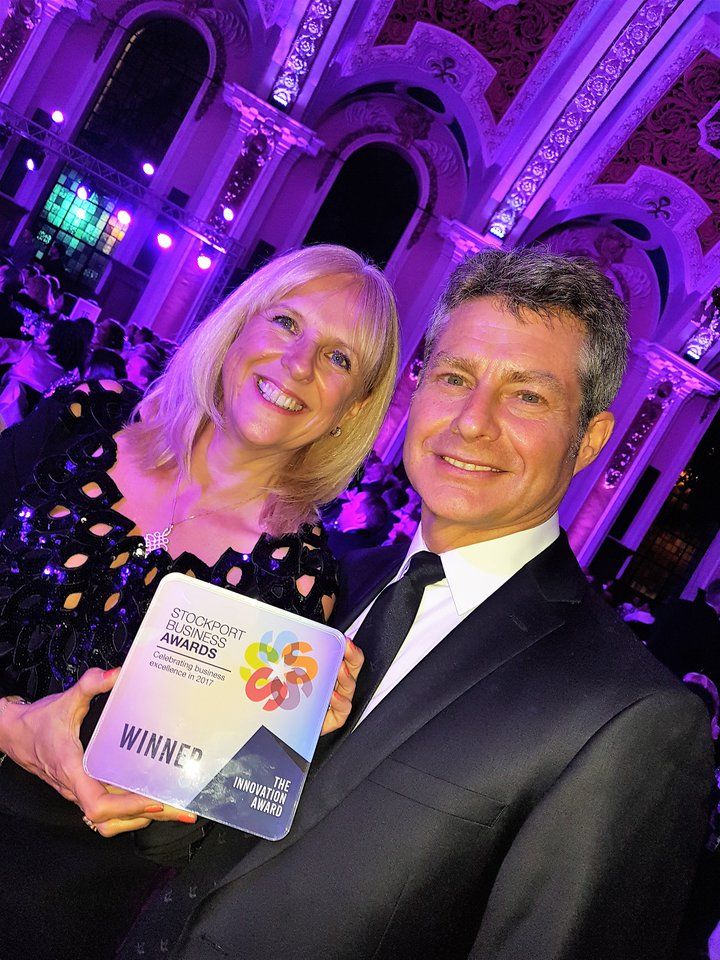 Private fertility clinic wins prestigious Innovation prize in Stockport Business Awards
Fertility innovations combined with personalised patient care is a treatment to success for Cheshire private fertility provider Manchester Fertility.
The Cheadle-based clinic is officially one of the most forward-thinking businesses in the region after securing the top Innovation Award in the local Stockport Business Awards.
The prestigious prize was awarded to Manchester Fertility in recognition of its innovation-driven growth and life-changing fertility solutions, which has seen it welcome over 5,000 babies to become one of the most reputed names in fertility care in the UK.
Over the past three years alone, IVF patient numbers have grown 75%, with a 160% increase in those seeking treatment with the help of the clinic's UK sperm and egg donors.
Manchester Fertility's continuous commitment to innovation across all areas of clinic operation and each part of the patient journey has improved the way people have families through private fertility treatment, from enquiry to financial funding.
It was the first UK fertility clinic to introduce an IVF money-back guarantee and is the only fertility provider in the North to offer dedicated discounted treatment packages for single women and lesbian couples.
It's also dedicated to helping people all over the UK avoid risky unregulated sperm donor sources by offering safe, regulated health-screened UK donor sperm through its national Semovo sperm bank, and is one of the few fertility clinics in the country to have no waiting list for UK donor eggs.
Jonathan Koslover, Joint Managing Director of Manchester Fertility, says: "Our sole focus is to give all our patients the greatest chance of a baby, whilst setting the standard for responsible and informed fertility treatment and care in the UK.
"Our ability to 'think outside the box' to meet the needs of those who need our help is why we're still one of the most trusted and successful fertility clinics in the country, over 30 years after we first opened our doors and welcomed the region's first IVF baby."
In-clinic innovations at Manchester Fertility include personal, online secure treatment trackers for all patients; Electronic Witnessing to safeguard eggs and sperm in the lab and advanced embryo selection techniques including time-lapse video culture and Preimplantation Genetic Screening.
It's also about to unveil a brand new £250,000 of its Cheadle Royal Business Park facility, and is planning to launch more patient innovations this coming year including a custom-designed smartphone App to further support patients on their individual journeys to pregnancy.
Last updated: 12th October 2017