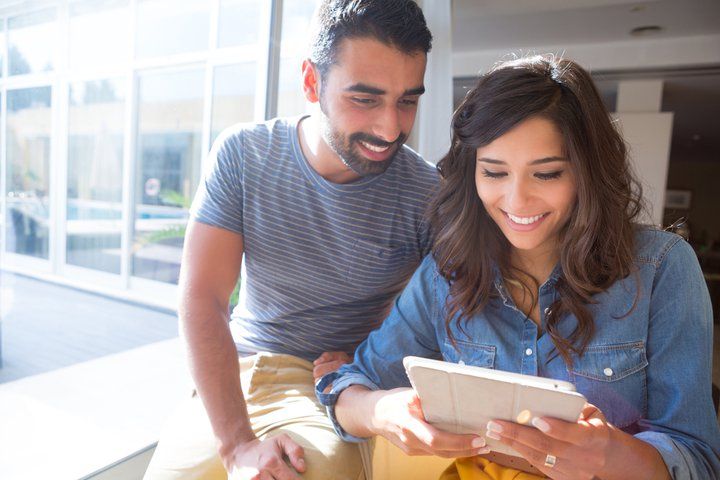 You don't have to look too hard to find fertility-related stories all over the news and social media. From celebrity birth stories to growing families, scientific innovations to new advice.
But with all the media noise, it can sometimes be hard to know which stories are worth paying attention to and which to take with a pinch of salt.
So, given that the Manchester Fertility team includes some of the UK's top fertility experts, we spoke to our specialists to get their opinions and advice on some of the fertility stories to have hit the news this month.
Folic and zinc supplements for men – worth it or not?
Folic acid and zinc supplements are often marketed as a treatment for male infertility, but a new study from the US suggests they don't improve male fertility.
Dr Muhammad Akhtar, our male fertility and andrology specialist, said the results are consistent with the advice we already give patients about folic and zinc supplements.
"This is an interesting article and study and is consistent with what we advise our patients," he says.
"A lot of our patients have already started taking supplements before they see us and, while it won't do any harm, we will always be honest and transparent as to whether they are needed or not.  While it isn't always necessary for men to take them, I would emphasize that women should be taking folic acid before they conceive and once they are pregnant."
Amy Shumer's IVF journey
The media loves a good celebrity fertility story, so no surprise to see actress and comedian Amy Schumer opening up about her IVF experience.
Amy and her husband Chris are in the early stages of IVF to try for a second child, a sibling for son, Gene.
The news has opened up lots of discussion about secondary infertility – being unable to conceive another child – which is something many women and couples struggle with. 
Our Fertility Consultant Dr Anamika Rao said: "It's natural to assume if you've had a baby before you'll be able to get pregnant again, but this doesn't always happen. Approximately 25% of the couples we see in our clinic suffer from secondary infertility.
"Emotional support is as important as the physical support and this is certainly something we strive to give every patient.  There are many different reasons why a couple may struggle the second time, including age, lifestyle factors or an underlying fertility issue which fortunately didn't stop them getting pregnant the first time.
"If you've been trying to conceive another baby without success for over 12 months, it may be worth having your fertility assessed to see if a cause can be identified."
Transferring frozen embryos
At Manchester Fertility, we're constantly keeping up to date with new research to ensure we are leading the way with techniques, technology and best practice. So we were delighted to see that a study highlighted by ITV News backed up a procedure that we've always done.
The story highlighted research that showed transferring frozen embryos a day earlier during IVF can dramatically boost success rates.
The research found that women who underwent embryo transfers six days after a surge in their luteinizing hormone (LH - which triggers ovulation) were far more likely to have a successful pregnancy beyond 24 weeks gestation than those whose transfer occurred on day seven.
Dr Anamika Rao, said: "In a natural cycle, we have always carried out the frozen embryo transfers six days after a woman's LH surge, rather than seven days, so we welcome this new study that further backs up the research we had carried out ourselves."
Mental health support for men
Male fertility was the focus of a plea from the British Fertility Society (BFS) for clinics to provide better mental health support to men. Speaking at the Fertility 2020 conference in Edinburgh, BFS experts said such help was normally focussed on women undergoing treatment, with more support needed for men. 
Embryologist Emily Baker helps to run a support group for patients at Manchester Fertility and fully supports the BFS's focus on providing effective mental and emotional support for patients.
She said: "We understand the importance of emotional support and offer counselling sessions as part of our fertility packages. We also have male counsellors if this is someone the patient feels more comfortable with. 
"A lot of patients also like the opportunity to connect with others going through a similar experience.  To help with this, we hold a regular support group and have a closed Facebook group where patients can share stories and reach out to others."
Learn more about your treatment options at Manchester Fertility. Talk to our New Patient Co-ordinators who are here to give you all the information you need – whether it's information about treatment types, funding packages or the range of patient support services we have available for you. You can call the team on 0161 300 2737 to help get you started.
Or you can book a free 1-2-1, which is a non-medical appointment where you can explore treatment with us, tour our clinic and get to know a little bit more about our personal approach.
Last updated: 31st January 2020