With both parents working as doctors, there was a good chance Raj Mathur would join the profession too. As a specialist fertility consultant, he has helped thousands of people to become parents against the odds.
What was it about the field of fertility and assisted reproduction that appealed to you so much?
It's the combination of cutting-edge science with softer 'human factors'. It always seemed to me that patients with subfertility didn't get the prominence and care they needed. I wanted to help change that.
Any particular area of infertility that interests you?
I'm fortunate to have been involved in most aspects of fertility care, from reproductive surgery to male infertility and assisted conception.
I do have special interest in Ovarian Hyperstimulation Syndrome (OHSS) in which I'm an internationally-recognised expert, with research papers published on the condition.
What do you think makes you a good fertility doctor?
I'm a very open and sympathetic person. But it's not just about having empathy with patients in all circumstances. It's about having the knowledge, skill and experience to help them. We see patients from all walks of life, who've all been on their own fertility journeys – whether that's trying to conceive themselves or having treatments elsewhere.
Any major clinical achievements to highlight?
Aside from subspeciality training in Reproductive Medicine and Surgery and a research degree (MD) on OHSS, I also advise the UK fertility regulator, the HFEA, on scientific and clinical advances as well as lecturing to professionals and the public on these matters.
I have several research papers in peer-reviewed journals, lecture at national and international conferences and I'm also Secretary of the British Fertility Society.
Fertility treatment has made huge advances over the years. What do you think the future holds?
I believe we'll develop an even greater understanding of uterus-embryo interaction, which will ultimately lead to even better success rates. I hope we'll also see an even more individualised approach to fertility care, and perhaps refinements to the IVF process such as a move to oral medications for ovarian stimulation instead of injections.
What are your interests outside of the clinic? Any unique skills or hobbies?
I'm bi-lingual – I speak Hindi, Urdu and Punjabi. I also love cooking! And take great interest in ethics and philosophy.
You can read more about all of our fertility familiy on our Meet the Manchester Fertility team page.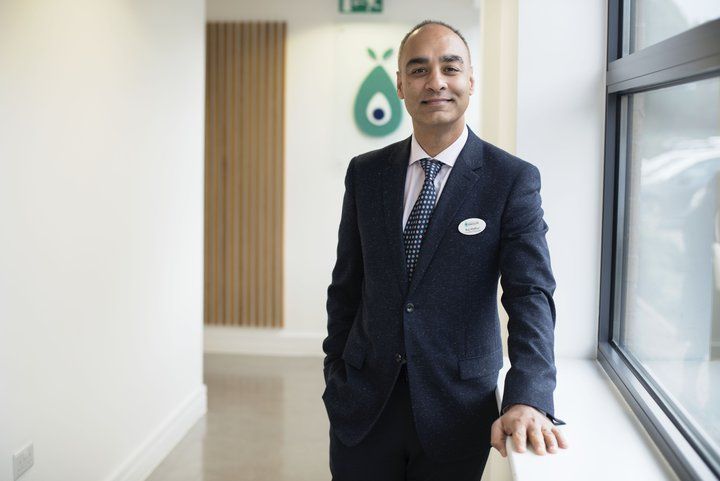 Last updated: 20th January 2020