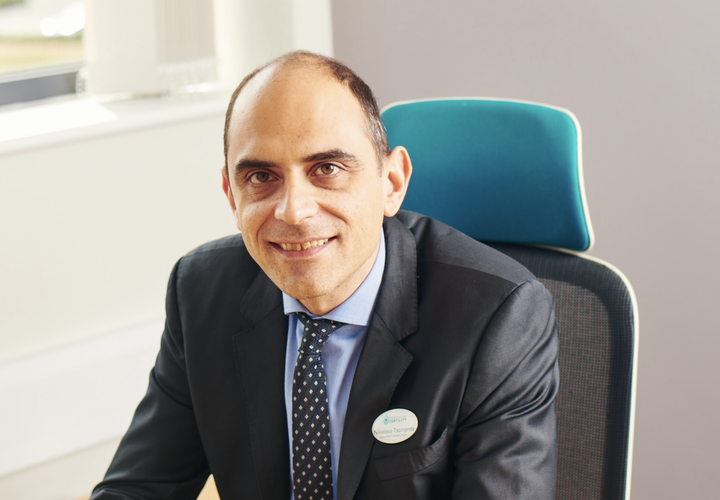 Imagine how amazing it is to not only help someone to conceive but to also deliver their baby months later?
Meet Consultant Gynaecologist Dr Nikolaos Tsampras, who has joined our expanding consultant team after many years supporting patients at St Mary's Hospital and Wythenshawe Hospital.
As an obstetrician, Dr Tsampras has actually welcomed many babies into the world that resulted from embryo transfers he carried out.
Trained in Greece and the UK, Dr Tsampras specialises in all forms of assisted reproduction techniques and treatments, in particular minimally-invasive gynaecology procedures you may need to help you conceive including laparoscopy, hysteroscopy and HyCoSy.
He's a member of a range of professional fertility bodies including the British Fertility Society and British Society for Gynaecological Endsoscopy, with special interest in clinical research. Published papers include factors affecting embryo transfer and sperm selection.
For his patients, Dr Tsampras promotes self-care as part of the fertility journey, with a strong focus on the importance of emotional support and wellbeing.
You can book a consultation with him by calling our Patient Advisors on 0161 300 2737, or simply self-refer online. There's no waiting list and you don't need a GP referral.
Last updated: 14th February 2019