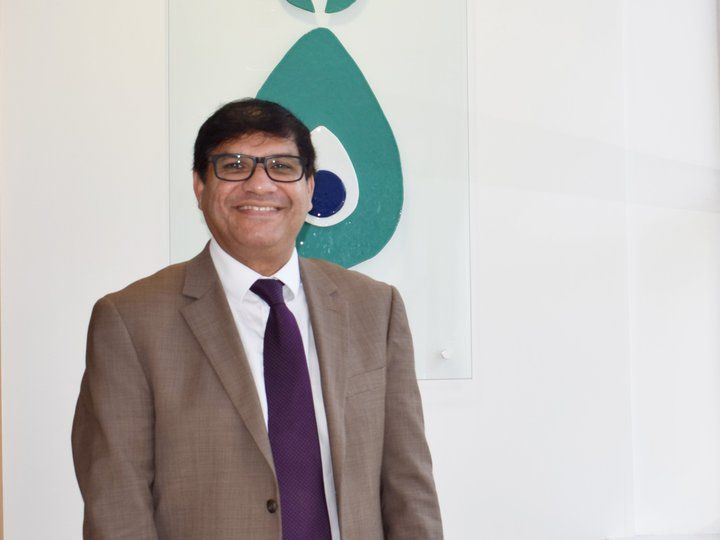 Consultant Muhammad Akhtar set his sights on a career in medicine after a childhood experience in Pakistan. He's now one of the few reproductive medicine specialists in the UK to specialise in Andrology – the diagnosis and treatment of male reproductive diseases and sperm-related problems.
Tell us about how you came to be a doctor.
It started with an experience I had as child, taking a family member who'd had an accident to a hospital. I was fascinated and amazed by the hospital environment. It stayed with me throughout my late teens and from this early age, I knew that I wanted to study medicine.
Why did you choose to specialise in fertility in particular?
I wanted to change the course of people's lives for the better, and this includes helping them to realise their dream of becoming parents.
As an Andrology specialist, you help men to become fathers against the odds. What other areas of infertility interest you?
All areas of assisted reproductive medicine interest me, particularly with the advent of new technology. Such as 3D gynaecological scanning, which we use to detect congenital uterine abnormalities. I'm also interested in adolescent gynaecology, endometriosis and menstrual dysfunction.
What are your unique, personal skills as a doctor?
I have a heartfelt passion for teaching and training, and a strong desire to improve life-preventing issues - male fertility in particular.
I speak Hindi, Urdu and Punjabi and enjoy the collaboration of our team, and that we all have our own part to play in a patient's journey, working hard towards a common goal to overcome your fertility issues.
Any major clinical achievements to date?
I'm widely published in many aspects of gynaecology and reproductive medicine, writing books, chapters and editing various journal supplements. I've also presented nationally and internationally and am involved in systematic evidence-based reviews, such as the Cochrane Review. I'm also a course facilitator for the Royal College of Obstetricians and Gynaecologists.
What would you say to people who are having trouble conceiving?
Maintain a balanced life. Try to stay stress-free and clean up your lifestyle if you need to. Cut out alcohol, cigarettes, be honest about your diet and weight. All of these can impact on fertility. But above all, don't wait too long to get help.
What's your opinion on the future of IVF and fertility treatment?
I think we'll see increasing treatment success rates, and importantly we'll learn much more about the impact of our modern lifestyle culture on future fertility issues.
You can read more about all of our fertility familiy on our Meet the Manchester Fertility team page.
Last updated: 20th January 2020