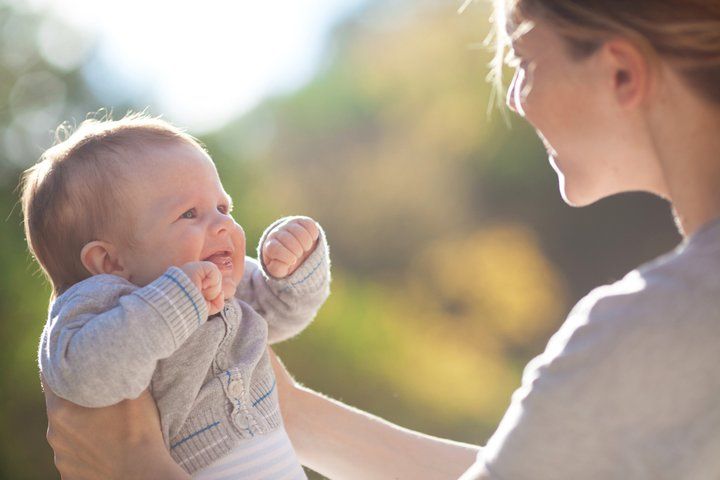 At Manchester Fertility we can help you to have a baby through IVF if you're an older woman, we help many women who are in their late 40s to have a baby through the use of IVF, but this is usually with the use of donor eggs.
If you are over the age of 44, we'd strongly recommend the use of donor eggs in your treatment to maximise your chances.
If you want IVF and are in your late 40s, we can offer you IVF with donor eggs immediately, with no waiting list. You'll be given a wide choice of UK-based donors to choose from, who are all younger women aged up to 35 to maximise egg quality. They donate only to us, and have passed strict HFEA medical screening to be a donor.
Our dedicated egg donor and recipient team will support you during your IVF treatment with donor eggs, and as they get to know our donors personally, they'll be able to match you with a selection of donors that fit what you are looking for.
You'll be able to choose a donor that shares your physical characteristics, or even has the same interests as you. Our donor profiles are very comprehensive, so you're able to get a good idea of which donor is right for you, in the absence of a photograph. Each of our donors is invited to write a personal message in their profiles, so you can understand their motivation for being a donor in the first place.
Your chosen egg donor's egg collection cycle is carefully timed so that her eggs are ready to be fertilised by your partner's sperm, and the resulting embryos transferred to your uterus to begin growing as in a natural pregnancy.
To boost your chances of success, your embryos can be placed in our optional EmbryoScope time-lapse incubator, which gives us highly detailed, crucial information about every single stage of your embryos development. All your embryos are also placed in our special EmbryoGlue solution just prior to transfer, to help them 'stick' to your uterus and implant successfully.
If you're a single older woman then we can also help you have a baby straight away with no waiting list. You can use both a donor egg and donor sperm in your treatment cycle, again choosing from our registered HFEA sperm donors to find your ideal donor.
We can also help you if you're an older woman in a same-sex relationship, through partner-to-partner egg sharing. You can choose to donate your eggs to your partner if your fertility status is good, or she can donate eggs to you. Every case is different as to who donates and who carries the baby, but typically the partner with the strongest ovarian reserve donates to the other. Based on your test results, we will advise you what may be best for you and your partner. Eggs are fertilised with donor sperm and then transferred to whichever of you will be carrying and baby and giving birth.
If you or your partner is willing to also egg share with other women and join our egg-sharing programme, then your IVF cycle is offered at a much-reduced rate. There are criteria to fulfil however to join our egg-sharing programme, including age requirements – whoever is donating the eggs must be aged 18-35.
So don't worry if you're an older woman and want to have a baby, whether you're on your own or have a partner or are in a same-sex relationship – we have treatment options to help you.
If you have any questions at all about fertility treatment for older women, please speak to our friendly Patient Advisors in confidence on 0161 300 2737.
Last updated: 20th January 2020