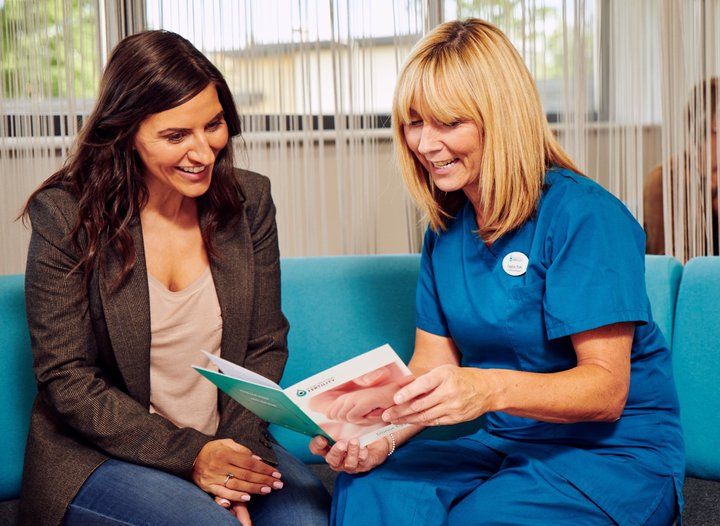 Are you hoping to start treatment with donor eggs next year? Once you have made the decision to use donor eggs to conceive, the next areas of focus are typically how you will find an egg donor, where to have donor egg treatment and how much it will cost.
Here is how we can help initially, so you can plan your journey to a baby with reassurance and confidence:
How does treatment work?
Sitting down with one of our Donation Team for an informal chat is an ideal first step to explore treatment and how it all works when you use an egg donor, where you can ask us any questions you have. It is free, private and there is no obligation. Our Donation Team provides dedicated, personal support to people who need donors to have a family.
How will we find an egg donor?
When you have treatment with us there is no need to worry about finding an egg donor. With our own in-house egg donor bank, we have fresh and frozen UK donor eggs ready for your treatment. At your 1-2-1 we will talk you through the types of egg donors we have available, the screening they go through and the donor selection process.
How can we fund treatment?
Cost of treatment can be a big consideration for many people who need donor eggs. At Manchester Fertility, we offer different ways to fund your treatment. You can opt to pay for cycles as you go along or choose one of our new packages, with options for fresh or frozen donor eggs. We will explain donor eggs funding options, so you can prepare for your treatment with financial peace of mind.
Find out more about using an egg donor
Book your free 1-2-1 online or self-refer if you are ready to begin treatment.
Last updated: 29th January 2020