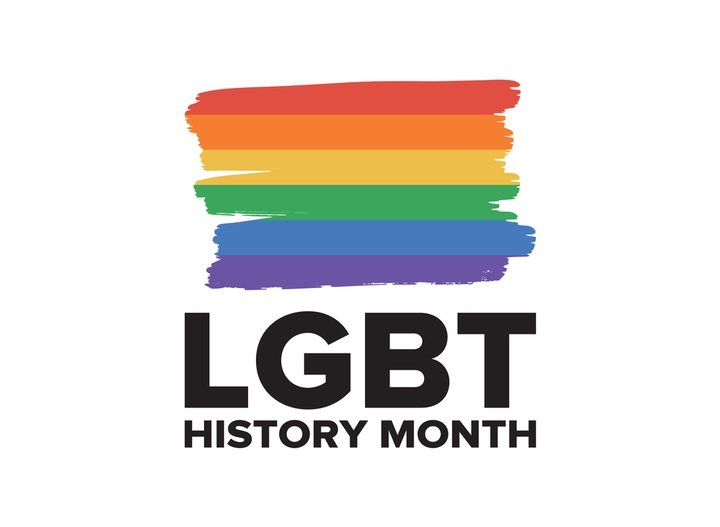 At Manchester Fertility, we're delighted to be supporting LGBT+ History Month 2021, which kicked-off across the UK this February.
This year's LGBT+ History Month marks 16 years of educating out prejudice and promoting the visibility of LGBT+ people. It's a vital opportunity for education about LGBT+ issues as well as for promoting diversity.
Throughout February and March, there are hundreds of events, workshops and talks up and down the country, most of which are taking place virtually, so you can join in from home. 
As one of the UK's top fertility clinics, we're passionate about inclusivity. We're proud to have welcomed same-sex couples into our friendly clinic for over three decades.
Here's why LGBT+ History Month is so important to so many of our patients - and us.
What is LGBT+ History Month?
Celebrated every February since 2005, LGBT+ History Month began after Section 28 of the Local Government Act was finally abolished. Section 28 formerly banned councils and schools from 'promoting' homosexuality, which actively contributed to prejudice and discrimination towards LBGT+ people.
In 2003, when Section 28 was repealed, the LGBT+ community was finally free to become more visible and talk about their history, lives, experiences and contributions to society.
Now, LGBT+ History Month is an annual national celebration. The event is marked from mid-February onwards, coinciding with the same month that Section 28 was abolished.
Celebrating LGBT+ History Month in 2021
There's always lots going on during LGBT+ History Month, but national restrictions mean that most physical events won't be taking place this year. Instead, the celebrations are going online.
Community groups, schools, churches and many other organisations get involved in marking LGBT+ History Month in a various ways, including through online talks, seminars, discussions and presentations. Expect topics to cover everything from the experiences of LGBT+ people throughout different historical eras to LGBT+ contributions and representation within Women's Football and so much more.
Pencilled in for the month are panel discussions with writers who have created LGBT+ characters in their work, film screenings, queer history quizzes and even virtual Drag Life Drawing with Margate Pride. Take a look at the full calendar of events, and you're sure to find lots of exciting ways to get involved in LGBT+ History Month at home.
Manchester Fertility supports the LGBT+ community
Our team at Manchester Fertility is committed to treating every LGBT+ patient who comes through our door with compassion and care. We have a strong reputation for patient-focused care and want everyone to know they are welcome when they come to us for advice or begin their fertility journey.
Over the last 30 years, we've helped hundreds of same-sex couples become parents.
"We are forever grateful to all of the wonderful staff from Manchester Fertility for their care from day one to the very end; without them, it wouldn't have happened. We always believed we were in the best place possible. Never stop believing - that's what we teach our children.
We are forever grateful for our three beautiful children."
Read their beautiful patient story on how they became a family of five with Manchester Fertility. >> http://ow.ly/OHqv50D3gRv
We offer a wide range of services to help same-sex couples have children, including artificial insemination through our own sperm donor bank. Each patient has their personalised treatment plan designed by one of our fertility specialists. We also offer dedicated funding packages to help fund your treatment, please see our packages here.
If 2021 will be the year you and your partner start your journey to parenthood, we're here to support you every step of the way. Call the team on 0161 300 2737 or book a free 1-2-1 appointment – our friendly and expert New Patient Co-ordinators will give you all the information you'll need to get started.
Last updated: 19th February 2021