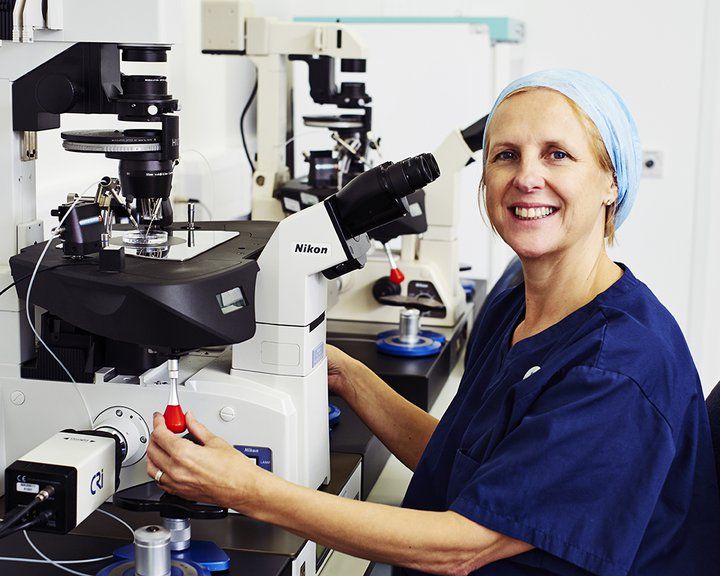 Anyone planning to go abroad for IVF would be alarmed to read in the news this week that a Czech fertility clinic popular with British couples accidentally implanted the wrong embryos into two women through 'human error'.
Many couples do go abroad as fertility tourists instead of staying in the UK, in particular for treatment with donor eggs or sperm, or IVF, due to the belief that egg donors and sperm donors are more readily available and treatment cost is cheaper.
And whilst the Czech case is reportedly the first of its kind in the country, these types of errors are of genuine concern to IVF patients. In a recent study, 90% of over 400 IVF patients surveyed expressed significant concerns over sample mix-ups.
So it's reassuring to know that in the UK all fertility clinics are regulated by the HFEA and must follow strict identification and cross-checking procedures.
In line with HFEA's Code of Practice, all processes involving patient or donor eggs, embryos and sperm must be witnessed, and labels verified, by two members of laboratory staff.
But there are further safeguards available which don't rely solely on manual witnessing. At Manchester Fertility, we have invested in a state-of-the-art 'track and trace' system in our Laboratory.
The Electronic Witnessing system is part of our advanced care for all patient and donor eggs, sperm and embryos, and covers every stage of your treatment process.
When you start your treatment, a special electronic tag and barcode is applied to any test samples, sperm, eggs or embryos belonging to or allocated to you. The system matches up barcodes during all procedures, so that only those which have the same unique barcode can be used in your treatment.
This new technology ensures that all of our laboratory work is carried out to maximum efficiency, safeguarding all eggs, embryo, sperm and samples at every stage.
Our Electronic Witnessing system is just one of the many technically-advanced aspects of our Laboratory, which was tailor-made and designed by our team to be the best environment possible for eggs, embryos and sperm.
So when you have treatment with donor eggs or donor sperm at Manchester Fertility, you can be reassured that they've not only been well taken care of in our Laboratory to maximise your chances of pregnancy, but that you're receiving the donor eggs or sperm that you so carefully chose and their subsequent embryos.
If you'd like IVF with donor eggs, or donor sperm insemination, we have no waiting list for donor sperm or donor eggs from our UK-based, identifiable and traceable egg and sperm donors.
Get started on your journey to a family by calling our friendly Patient Advisors on 0161 300 2737 or self-refer here and we'll make you an appointment.
Last updated: 13th January 2017