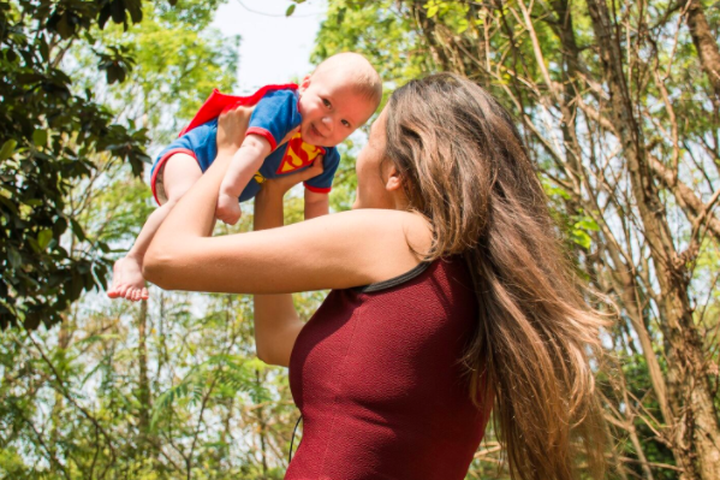 Have you seen all the babies that are part of our ever-growing Manchester Fertility family? Many of them are here today thanks to treatment with donor eggs.
It may be hard at first to accept that your best chance of a baby is to use donor eggs, but it could be the best thing you ever do. Here's why:
Donor eggs allow you to carry and give birth to your baby
Treatment with donor eggs is amazing, as it gives you the chance to have a baby if you cannot conceive yourself. For women who have medical conditions such as premature menopause, premature ovarian failure, or very low ovarian reserve, age-related fertility issues or risk passing on a genetic disease, donor eggs give the hope of still being able to achieve pregnancy, carry a baby and give birth.
Treatment with donor eggs has good success rates
Treatment with donor eggs has come a long way and we have consistent success rates at Manchester Fertility thanks to our focus on recruiting healthy egg donors and an egg donation process that concentrates on egg quality, not quantity. If you are using an egg donor after failed treatment, it can be reassuring to know that donor eggs may be the way forward to a family.
Egg donors are fertile young women
When you use an egg donor, you are using the eggs of a young, healthy woman with optimum fertility. We do not accept egg donors who are over the age of 35. This means that you are now in the highest success rate category for IVF, which is in women 35 and under. Your egg donor has been health screened to the strictest HFEA standards to make sure she is a suitable egg donor and is willing to donate her eggs to help someone like you have a baby.
You can choose the egg donor that suits you best
Thanks to our own in-house donor egg bank, we have a large choice of UK egg donors ready now for your treatment. All our egg donors write detailed personal profiles to help you with selection, including a pen portrait and goodwill message to the child you may have. We get to know all our egg donors well, giving you added personal insight.
Treatment with donor eggs: Personal support
When you have treatment with donor eggs at Manchester Fertility, you will be looked after by our dedicated Donation Team, which arranges every stage of your treatment journey and provides one-on-one support every step of the way. If you are considering using donor eggs, call our Donation Team team on 0161 300 2737 or book in for a private, free one-to-one where we can answer any questions you have about how it works, and talk to you about our egg donors.
If you are ready to start treatment, self-refer online. We do not have a waiting list and have consultant appointments available now.
Last updated: 14th February 2019