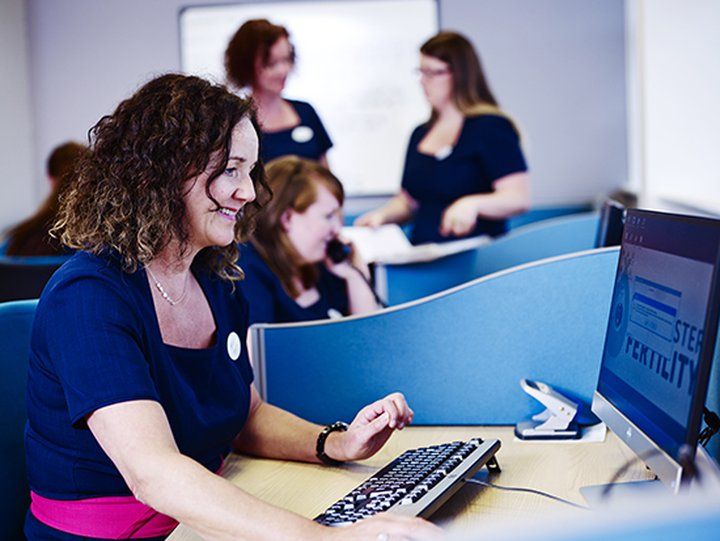 At Manchester Fertility we always strive to make your treatment as stress-free as we can. And our latest investment means that you don't have to get pre-occupied during your treatment with appointments, responses and paperwork.
Our new MedITEX fertility database management system is the number one in the world and it means that communications between our team and our patients is the best it can be.
We know you want information that's not only easy to access but reaches you as quickly as possible. And so as our patient you will receive your own personal log-in, allowing you to access secure and confidential correspondence about your treatment. We will be able to provide you with reports, letters and documents directly through MedITEX, you can even search appointment availability and request specific dates and times for some appointment types.
This new system also means that your consultant will have access to the most up to date information about you at every stage. And it will also help your understanding of your treatment progress, in particular embryo development. MedITEX will give you easy-to-interpret graphs and charts so you're fully aware and informed.
The database also links with other medical providers involved in your treatment, so we have quicker access to your results for aspects such as blood tests, ultrasound and even provides information to the HFEA.
It all means that as a clinic we'll become even more efficient and streamlined, with improved communication and administrative processes between our team and you, so that your treatment progresses as quickly as it can with no unnecessary delays. Allowing you to relax in confidence knowing that everything is in hand, and allowing us to concentrate on what we do best – helping you to have a family.
We'll be getting in touch with all of our patients about MedITEX. But if you have any questions in the meantime, please contact us on 0161 300 2737.
Last updated: 13th July 2014