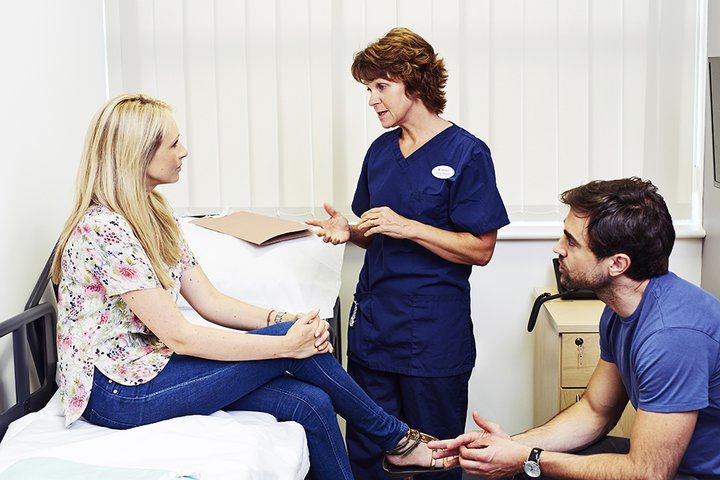 When you start IVF, the treatment involves injections, many of which you self-administer at home. But what are you injecting, and how do we help you?
All injections you self-administer at home for IVF are what are known as 'subcutaneous injections'. They are given using a very small needle, just under the skin, typically in the thigh, abdomen, or back of upper arm – you can decide where is most comfortable for you.
The injections you begin with are needed during the first phase of IVF. These are drugs that you inject daily to 'switch off' your own natural cycle, and then drugs to stimulate your ovaries to produce mature eggs. These are the eggs that will be used during your IVF cycle. 
We will determine what drugs protocol is right for you, when we devise your treatment plan. Every patient is different and some women may begin on a long drug course or a short drug course.
Although it can be daunting and scary to self-inject at home, our nursing team will show you exactly what to do. They will show you where to inject, and how. We can also instruct your partner or a relative, if you'd prefer them to inject you.
You'll receive full instructions about your dosage and when to inject from our nurses, and detailed information about safe disposal of your used syringes in the sharps box that we will give to you. We'll also explain how the fertility drugs and hormones you're injecting may make you feel, so you aren't worried about mood swings and changes to your body.
Remember, if you're ever unsure, you can contact a member of our team anytime on 0161 300 2737.  We understand that self-injection can be a cause of stress for some patients, and although you may feel nervous, we are here to give you reassurance and support every step of the way.
Last updated: 10th June 2015