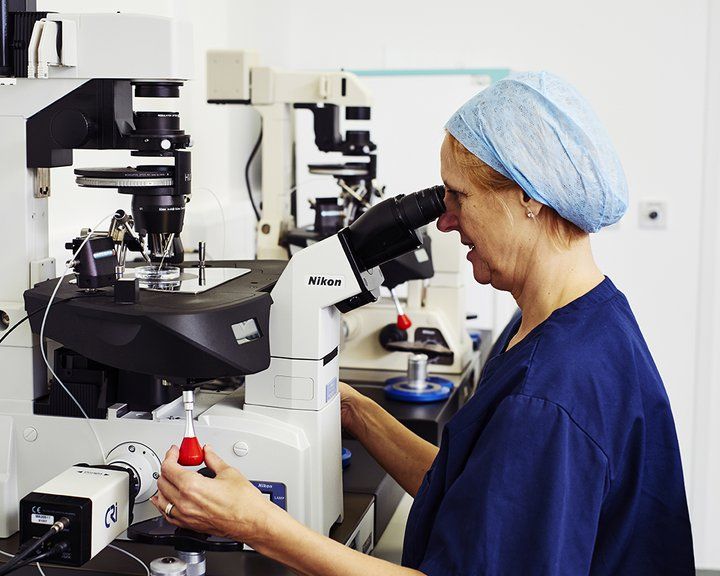 At Manchester Fertility we are one of the few fertility clinics in the UK which doesn't have a waiting list if you need a donor egg to have a baby.
We do not source the donor eggs we offer you from abroad, unless you have very specific requirements such as ethnicity, that cannot be met by our donors. The donor eggs we offer you are all either donated by our patients who are egg-sharing, or by altruistic women local to us, who want to help someone have a family.
If you need a donor egg, we can start your treatment immediately, even if you're not in our local area or are a considerable distance away. You can have IVF with donor eggs if you live in London or even Scotland – we can specifically tailor and streamline our consultations and treatment times to make it as easy and convenient to you.
We can offer you initial consultations with our fertility specialists over Zoom, our dedicated donor programme co-ordinator will book your appointments in to ensure travel is kept to a minimum.
By offering a tailored personalised service to suit you, we can help you avoid joining lengthy donor egg waiting lists, or even having to go abroad. We understand that in many areas of the UK egg donor waiting lists can be months – or even years – long, and we want to ensure that you get the help you need as soon as possible.
When you come to us for donor egg treatment, you'll receive the full support and care of our friendly team at every stage. We will give you comprehensive and detailed donor profiles, so you can choose the right egg donor for you. All with the reassurance that all of our egg donors have quality eggs – the maximum age to donate is 35 - and have passed the strict HFEA health and medical screening regulations to become egg donors.
Don't be forced to delay having your family because of donor egg waiting lists – call us today to start your journey to becoming a parent on 0161 300 2737.
Last updated: 17th August 2020