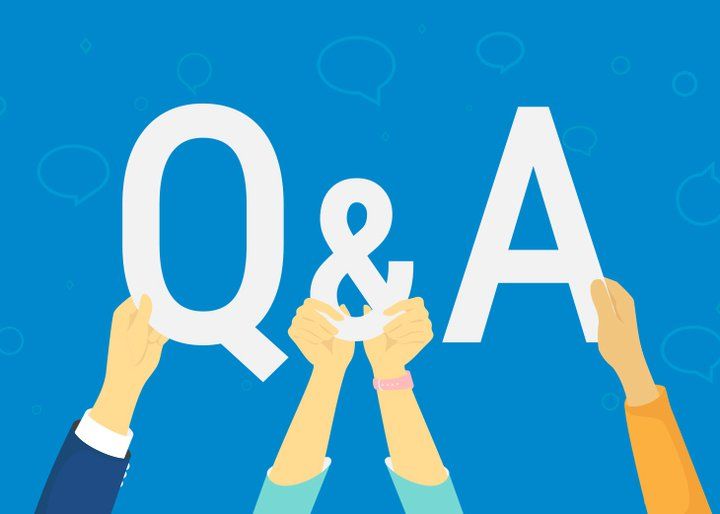 We are delighted to announce that we have received approval from our regulator, the HFEA, to reopen our clinic. Thank you to all our hardworking team for making this happen.
Many of you will understandably have questions regarding what this means for patients' so we have put together a blog with your latest Q&A's.
I had started treatment when clinics were informed to close - how can I resume my treatment with you?
We are contacting all existing patients to discuss whether they would like to recommence treatment and will talk them through the steps needed to get them started.
To ensure our patients are safe to proceed with treatment, our Doctors will be reviewing their medical history. Each patient will be treated on an individual basis, but increased risk factors, including high blood pressure, diabetes, or being on immunosuppressant medication, may affect whether the patient can start treatment at this time. Whilst we understand this may be extremely disappointing, please be assured we have your best interests at heart, and any decisions we make are for your safety during this time.
Will you prioritise certain patient groups when you reopen?
As far as possible, we will try to pick up where we left off with treatments. We will be contacting patients that had their treatment postponed and are also accepting new patients and will offer appointments virtually or over the phone.
How will you keep patients safe when you reopen?
We have put in place a full set of procedures and can assure you that we have done everything we can to ensure the clinic is a safe place for you.
This includes providing PPE, adhering to strict social distancing, rigorous cleaning regimes and spacing out appointment times to ensure the minimum number of patients are in the clinic at any one time.
Please see our latest update of our full list of procedures now in place here.
What are the opening hours going to be?
We want to help as many patients as possible in the safest way, so we have extended our opening hours. These opening times will change, so please check our contact us page for the most up-to-date information.
Will you be open at weekends to transfer frozen embryos?
Yes, we will be opening at weekends to allow transfers to take place but please check our contact us page for the latest opening hours.
Are you accepting new patients?
We are accepting new patients and will offer appointments virtually or over the phone.
Our Patient Teams can answer any questions you may have or give support and advice about future treatment.
Our Doctors and Counsellors are also on hand to offer you virtual appointments. If you would like to speak to any of our specialists for advice or support at this time or would like to book in an appointment with us, please contact our New Patient Team on 0161 300 2737.
Can egg donors now donate again?
Yes, we are pleased to say that we are now accepting egg donors again. If you would like to enquire to become an egg donor, please fill in a form here, or please contact our Donation Team on 0161 300 2730.
What other services can you offer?
Our counsellors are still offering telephone and virtual appointments to new and existing patients. If you have a question about your fertility treatment during this time, we can arrange a virtual consultation to suit you.
Hayley from our In-Patient Team also runs a patient Facebook support group, which has proved to be a valuable source of support at this time. If you are a patient and would like to join the group, please search for 'Manchester Fertility Group' on Facebook, or contact the In-Patient team on 0161 300 2730. The Manchester Fertility Team are here to help.
I was planning to go abroad for IVF treatment with donor eggs, but with current travel restrictions, I can't. Can you help?
If you were planning to go abroad for IVF Treatments with donor eggs but now can't due to current travel restrictions, then you can start treatment with us.
We have helped couples and women up to the age of 50 using donor eggs. 67% of women using fresh donor eggs and 50% of women using frozen donor eggs from our donor bank achieve pregnancy with us, see our success rates here: http://ow.ly/lIUO50ye10P
You can call our Donation Team on 0161 300 2730 to get started or go online to book a free telephone or virtual 1-2-1 to find out more - http://ow.ly/dva450ye10Q
Can I see what your clinic looks like?
You can see our clinic online using our virtual tour here.  You can get to see everything from the reception area to our consulting and treatment rooms. Our rooms have been carefully designed by our team to provide not only the highest level of care but in a relaxed, welcoming, spacious, and stress-free environment. We also have a free dedicated car park at the clinic.
https://www.manchesterfertility.com/about/our-clinic/
What are the implications of contracting COVID-19 during pregnancy?
The Royal College of Obstetricians and Gynaecologists (RCOG) has published guidance on the risks of COVID-19 and pregnancy. You can read their latest updates here.
We will talk through any concerns you may have before you start any treatment at Manchester Fertility.
Our priority must be your safety and wellbeing. Our team are available to offer further advice and support at this time. Please contact our team of experts on 0161 300 2730.
Further reading
Last updated: 18th May 2020