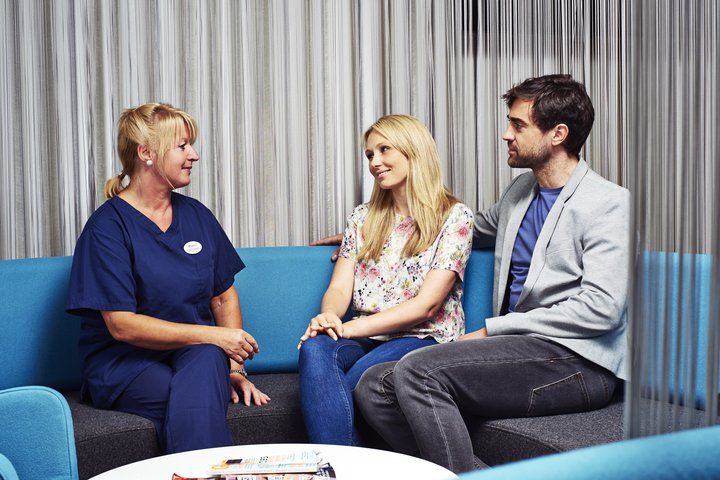 Things To Consider When Choosing a Fertility Clinic
If you are planning to start your own family through fertility treatment, the first - and most important thing you will want to do is find the right fertility clinic. To ensure you make the best possible decision for you and your family, we suggest creating a checklist of the factors likely to influence your decision when choosing a fertility clinic. After all, everyone has individual needs and preferences when making this decision. Unsure where to start? We have used our years of expertise to gather suggestions you may want to consider. 
Quality Patient Care
Having fertility treatment is a life-changing decision, and you will want to feel supported at every stage of your fertility journey. When researching fertility clinics, consider how a clinic and its staff make you feel. The right clinic will make you feel welcome the first time you meet the team or speak with them on the phone. Has the clinic you are researching received any special recognition for its patient care, for example? Does it have good reviews? Are patients happy with its service? Are they able to answer all the questions you have? After visiting a clinic and meeting with our team, you will better understand how you feel and if you think it is the right clinic for your treatment.
Fertility Treatments 
You will want to ensure that the clinic you plan to attend has a good reputation for the treatment you are looking into. For example, does it offer the treatment you are looking for? At this stage, before any fertility testing has been carried out, it may be that you do not actually know which treatment is right for you; that's why it is essential to have confidence in the team that will be treating you. Choose an experienced clinic with expert consultants that can talk you through its range of treatments. 
Transparent Pricing 
Fertility treatments can vary in price; each clinic will have its own way of advertising treatment costs. Some clinics might only advertise a baseline price, which can be enticingly low. Usually, this is because the price does not include additional expenses like consultations, medication, screening tests or monitoring scans, which means you could encounter some surprise bills later down the line. When researching online, it is easy to be overwhelmed by the number of clinics offering fertility treatment - some at costs that seem too good to be true. We recommend that you read the pricing information in detail. You will want to know what you are paying for before starting treatment. If you still have questions, you can follow up with a call to see if there may be additional costs that are not immediately apparent.
Success Rates
There are no guarantees when embarking on fertility treatment, but success rates can be a good indicator of how well a clinic performs against the national average. As with pricing, we recommend you fully understand the success rates you view online or in a clinic's brochure. Does the clinic show success rates for the treatment you are looking into and your particular age range? If you are confused about success rates, you can ask the clinic to confirm success rates for your treatment and age. One of the best places to find accurate figures for individual clinics is via the Human Fertilisation & Embryology Authority's (HFEA) website.
Independent Ratings and Reviews
It is also worth visiting the HFEA website to look at clinic ratings. The industry regulator works independently on behalf of the government and asks individuals receiving fertility treatment or who have had treatment in the last 12 months to anonymously rate their clinic, taking into account factors like standards of care and emotional support. You could also look at a clinic's reviews on their website or perhaps Google or a social media site like Facebook. By reading about other patients' experiences, you should get a more accurate idea of how the clinic cares for patients and know what to expect from your treatment experience if you choose the same facility.
Support for the Journey
Undergoing fertility treatment is an important decision. It often requires time-consuming research and planning, which can add to what can potentially be a naturally anxious time. Therefore, alongside other factors, experienced fertility counsellors can help alleviate some of the pressure of your fertility journey. Patient support groups, such as Facebook groups, allow you to connect to other patients who may be experiencing the same concerns as you. You can choose to share your story, learn from others or find support. We even organise regular events so you can meet other members.  
To find out more about fertility treatment with Manchester Fertility, book a free non-medical 1-2-1 discovery appointment. It is a no-obligation introduction to our treatments and friendly team and a great way to learn more about treatment at our state-of-the-art clinic. Or you can call us on 0161 300 2737.
Last updated: 13th September 2022