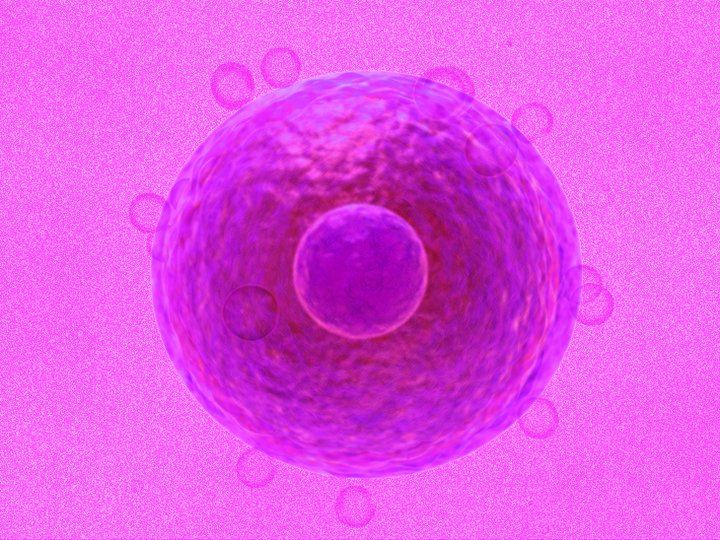 Most of us don't really spend much time thinking about our eggs until we start thinking about starting a family – and then it's hard to think about anything else! So, it's not surprising that we often get asked about egg quality and egg quantity from our patients.
What is 'egg count' and how does it affect fertility?
Even before they are born, baby girls start off with around 5-6 million eggs (or 'oocytes'). By birth, these have already reduced to around 2-3 million. She will then lose 1,000 or more eggs a month until menopause, with the rate of egg loss increasing after the age of 35.
Can you measure how many eggs I have left?
It's impossible to measure the precise number of eggs you have, but there is a test called the Anti-Mullerian Hormone (AMH) test that can give an approximate idea of the number of viable eggs in your ovaries.
Another method is called the 'Antral Follicle Count', where your consultant will count the number of active egg-containing follicles on your ovaries. This enables them to estimate your total egg count.
If you have a low AMH and low follicle count, you might consider IVF using donor eggs to help you conceive. It's important to remember, though, that there is a limit to how much information these methods can give us. If you do have a low AMH or low number of follicles, it doesn't necessarily mean you won't be able to conceive using your own eggs.
There are many factors that influence your chances of conception, not just egg quantity. Your consultant will review a range of information before recommending the best course of treatment for you. Read about our team of fertility specialists.
How important is egg quality?
Along with egg quantity, the other main factor determining your chances of conceiving using your own eggs is likely to be egg quality.
Egg quality means whether or not the egg is genetically normal (euploid) or abnormal (aneuploid). As you get older, a higher proportion of your eggs are abnormal. This is a purely natural process and cannot be prevented or reversed. So, when we talk about a woman's egg quality, we're talking about the expected percentage of her total number of eggs that are normal. There is no test for this. We just know that it diminishes as you get older.
When are my eggs in their prime?
Women have the highest number of good quality eggs and are most fertile in their 20s – precisely the time when most of us are busy finding our feet, building our careers, travelling or having fun! For many women, it's not until their 30s or 40s that starting a family rises up their list of priorities.
Of course, that doesn't mean that when you hit your 30s or 40s you can no longer get pregnant! Millions of women aged over 35 happily become mums every year.
Conceiving with Manchester Fertility
At Manchester Fertility, our expert team has been helping to create families through IVF treatment for over 30 years. We pride ourselves on our exceptional standards of patient care and support at every stage of the treatment journey. We also believe in being open and honest about costs, so there are no hidden extras down the line and you always know exactly what's included in the price.
We have consistent pregnancy rates for women of all ages using donor eggs, thanks to our focus on donor egg quality, embryo selection techniques and personalised treatment cycles. 67% of women using fresh donor eggs and 50% of women using frozen donor eggs from our donor bank achieve pregnancy with us.
We also have our own egg donor bank of both fresh and frozen eggs and we've been treating women using donor eggs for over 30 years. This means we can avoid waiting lists for IVF treatment with donor eggs, so as a Manchester Fertility patient, you can start your IVF journey whenever you are ready.
Wherever you are based in the UK, there's no need to worry about not being near our clinic. Our patients come from London, Wales, Scotland, the Lake District, Yorkshire, the Midlands and beyond, and even from abroad. Our expert donation team takes care of everything and co-ordinates your treatment journey, so it's as convenient and easy as possible for you.
We will plan and arrange your clinic appointments, including appointments via Zoom video conferencing to minimise travel where possible. We'll also keep you updated on your treatment progress through our Salve mobile App, which enables quick and easy communication with our clinic team.
Start your IVF journey today
Our team will be by your side to guide you through your IVF journey, rest assured we will make it as stress free as possible. Put your trust in us to help you in your fertility journey, call our specialised donor team on 0161 300 2734 to get started or book a free 1-2-1 to find out more.
Last updated: 8th July 2020