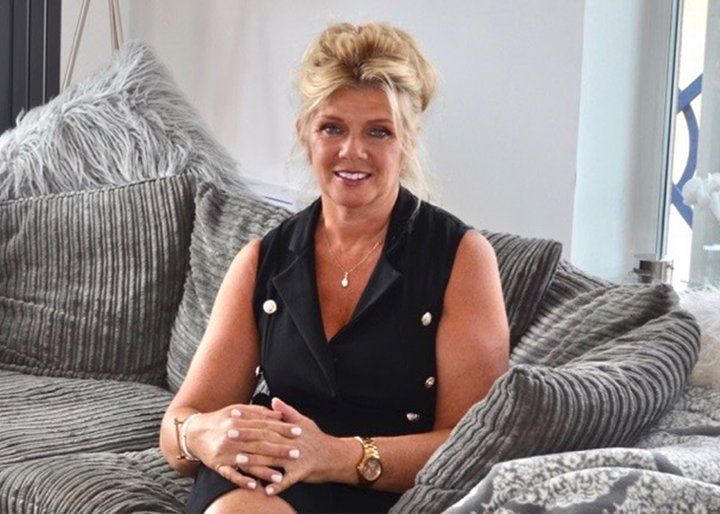 How counselling can help you right now
We are here to support you, with our expert advice and guidance, and talking to a specialist fertility counsellor could help you get some comfort at this time. So, in our latest blog, Vicky Parkin, Specialist Fertility Counsellor at Manchester Fertility, tells us a little bit about herself and explains how counselling can help you, plus what to expect in a counselling appointment.
Counselling is available to everyone at Manchester Fertility, and our counsellors are still available via phone and virtual appointments.
About Vicky
How long have you been a counsellor?
I became a counsellor in 2005 – specialising quite quickly in fertility because this was an area that I felt passionate about.
Tell us about yourself?
I am a specialist fertility counsellor. I have also trained as a general counsellor, and I am a member of the BACP - British Association for Counselling and Psychotherapy. After completing my training, I undertook additional learning to specialise in fertility; I was inspired to do so following my own struggle to conceive. I am an accredited member of the British Infertility Counselling Association (BICA) and am on their executive committee.
How Vicky can help you through these times
What type of counselling can you provide?
I provide support for patients before, during and after treatment.  Good support can make a massive difference in all sorts of ways. As a fertility counsellor, I have observed that couples often deal with fertility issues very differently, it seems to me that one partner may often feel very isolated and have a great need to talk about "things" again and again. It's a way of coming to terms with what is happening and a way of processing information.
Counselling can provide the support to enable this to happen. The other partner may seem to like to talk about this issue briefly and find it hard to understand why this rather painful "thing" needs to be discussed again and again. Each person is different - there is no right or wrong way of coping. Counselling can be a way of acknowledging you have different needs and getting the support that is right for you.
I also provide implications counselling which is where we discuss the issues surrounding donating or receiving eggs or sperm. I very often hear how surprised people are at how helpful these sessions are – especially from people who may have been reluctant to have a counselling session and saw it very much as a tick box exercise. It is not a test to pass. Implications counselling is something you can be offered now and be taking control of, so that you feel ready to get going when treatment resumes.  You may well want to talk about the implications of this before you have completely decided on your next step - this is fine too.
How is fertility counselling different from other counselling?
The diagnosis of infertility can often feel like a life crisis. It may be very difficult to come to terms with, and it is completely normal to experience feelings of distress, loss, grief, anxiety, sadness, isolation, and frustration.
All these feelings can be overwhelming and challenging to deal with. Infertility can affect all your relationships - including the relationship with your partner, with relatives, friends, and even colleagues at work.
Additionally, your self-esteem and sexual relationships may be affected. Counselling is vital; it gives you a confidential, safe space, and some support during what may be a very difficult time. Furthermore, fertility counselling can often be a great stress reliever, which, of course, can only help during a treatment cycle. It can be quite practical; we can look at strategies that can be put in place to cope with the issues going on in the world at the moment, a treatment cycle, things that will make it more manageable, including planning for the two week wait.
How could counselling help in the current situation?
I think the sense of loss for people is huge at the moment; this can result in feelings of anger, sadness, unfairness, and complete and utter despair. Counselling can help address all these areas. It can also be quite practical; I look at concrete ways of providing support; my aim is to help you regain control.
What advice would you give to patients waiting to commence treatment?
Firstly, I would say it is ok to feel - however, you feel.
We are going through such an unprecedented time, no one knows how to cope. I picture people generally as floating around in a sea; we bob around, our feet mostly on the ground the water up to our waists.  This world crisis has for most of us knocked us off our feet and we are trying to regain our balance - the water has risen in varying degrees.
What happens in your sessions?
This is very much different in every session, depending on different needs. What I would hope is everyone I see feels supported, listened to, and cared for.
What could I get from a session?
Balance, support, and space to process the enormity of what is happening to you.
Can you still offer sessions at this time?
Yes, I work via skype so completely safe (and as a bit of a technophobe I can promise is easy to use). It's not quite the same as being in the room as someone - but almost. It's also so flexible; I try to accommodate times to suit you as you certainly don't need any extra stress. Telephone is also an option, if you would prefer this.
Do you work with all Patients? Egg Donors as well?
Yes – everyone, donors, recipients, surrogates, and intended parents and all our counselling is part of your treatment.
What do you love about your job?
Everything!
You can watch Vicky's video below for support and advice:
Manchester Fertility would like all of our patients to know that we are thinking about you.
You're not alone, and although these times are tough, we are still here for you, and we will get through this together.
To find out more about counselling or to book an appointment with Vicky, please call us on 0161 300 2737, or email any questions you may have to info@manchesterfertility.com
Last updated: 24th April 2020