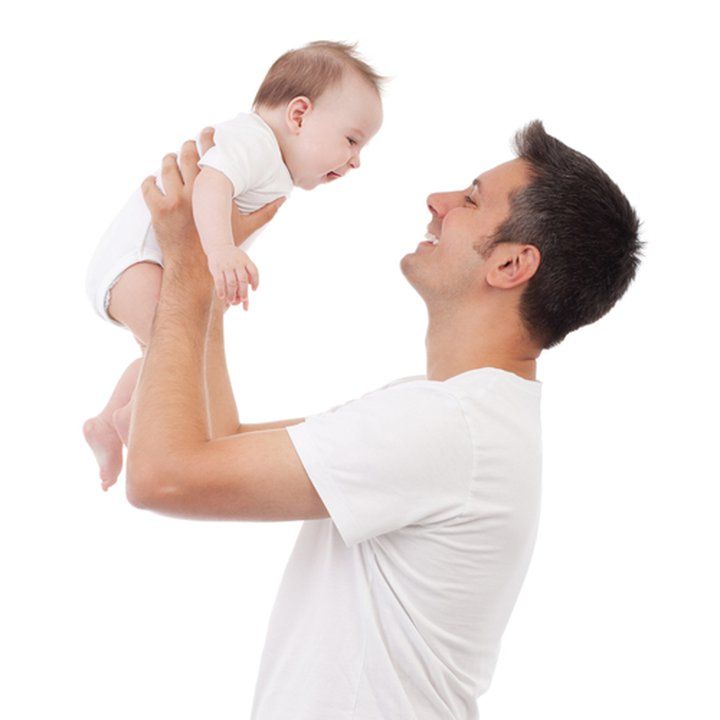 Men struggling to conceive a family with their partner can often be sidelined when it comes to sympathy and understanding – but now a leading Manchester fertility clinic has launched a dedicated guide for men designed to help them through the ups and downs of fertility treatment.
Manchester Fertility' Guide for Men explains to men the different forms of infertility treatment, what happens and why it's needed. It discusses the different reasons why a man may need help such as sperm issues, and addresses the different feelings they may have if they are the cause of the infertility.
Gidon Lieberman of Manchester Fertility, based at Cheadle Royal, says: "We produced this online guide after feedback from our patients. Although women are often very informed about infertility treatment and what will happen to them, men are not. And as many men just assume they'll be able to have a child, finding out there's a problem can be a huge shock.
"Our guide is designed to put men's minds at rest. From common sperm disorders to more extreme cases which require surgery such as vasectomy or not producing any sperm at all, the vast majority of problems can be sorted out with the right treatment.
"We also talk about the feelings a lot of men report to us – guilt, shame, anger – all of these are common and many men feel they can't talk to their partner about it. We want men to know what no matter what they're thinking, they're not alone. Male infertility is more common than they might think and there's no shame in it. This guide is a useful, confidential and private starting point for any man who thinks he may have a problem but doesn't know where to turn."
The Men's Guide is the latest guide produced by Manchester Fertility to help patients through treatment. Other guides are for single women, those who have had medical treatment and been left infertile; older women and same-sex couples. There's also a useful 'Ask the Expert' feature where people can submit questions privately to the Manchester Fertility team. Details can be found at www.manchesterfertility.com/patients.
ENDS    July 2012
Notes to editors:
Manchester Fertility (www.manchesterfertility.com), based in Manchester city centre, has over 25 years experience in treating all forms of infertility and is now one of the UK's leading private infertility clinics
Over 4,000 babies have been born to date thanks to the expertise of the team which includes embryologists, andrologists, urologists, consultants and counsellors, many of whom are leaders in their field
Manchester Fertility treats all patients who need help to get pregnant, including single women and same-sex couples
It has its own successful dedicated egg and sperm donor recruitment programme www.manchesterdonors.com – the clinic has no waiting lists for donor sperm and all donors are from the UK
Treatments at Manchester Fertility include IVF, Intracytoplasmic Sperm Injection (ICSI), egg-sharing, egg-freezing, sperm-freezing, intrauterine insemination, treatment using donor eggs and guidance with surrogacy
Success rate for IVF patients who had blastocyst transfer in 2010 was 50%
In a recent patient satisfaction survey, 100% of patients felt they had been treated with dignity and respect during their treatment at Manchester Fertility
Manchester Fertility' consultants work with patients to decide the best treatment option in an open, honest and transparent way – patients will only ever receive the treatment best suited to them and their unique needs; all costs are communicated clearly to patients with no 'hidden extras'
Staff at the clinic are known for their personal, empathic approach and have a unique understanding of the ups and downs of fertility treatment thanks to years of experience in helping people overcome infertility.
Last updated: 27th January 2020