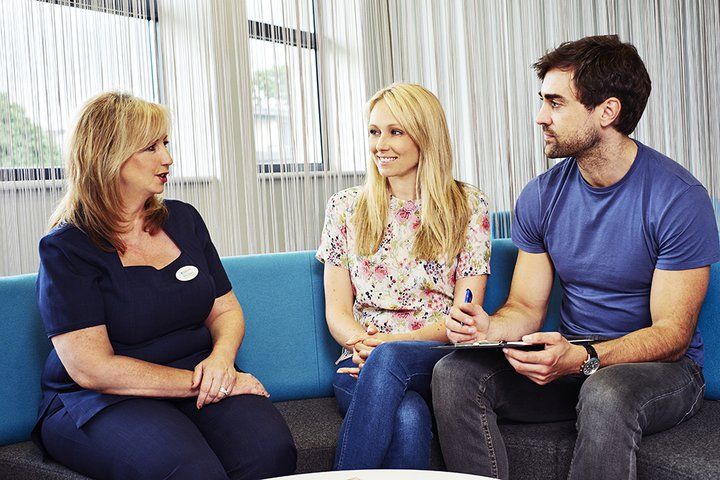 At Manchester Fertility you do not need a referral to begin your treatment journey with us.
You can request an initial consultation and screening if you've had treatment somewhere else, whether that's a failed cycle at another IVF clinic or you've had a cycle of IVF on the NHS and aren't eligible for any further cycles on the NHS.
When you come to us after already undergoing treatment elsewhere, we will always review your treatment path to ensure that it is, in fact, the most appropriate treatment that gives you the best chance.
This is because in some instances we can offer an alternative or additional treatment option or technique which isn't offered by your local NHS clinic or previous private clinic, such as EmbryoScope monitoring or endometrial scratching, which may improve your chances.
We will not recommend the same treatment you've had before if we do not think it is the best course for you, and we will not recommend any procedures or treatment if we don't think they will be of benefit. Your options will be explained to you by your consultant, who reviews your test results in detail to plan your treatment, providing you with a fully-costed plan.
If you've had NHS IVF treatment before, cost will naturally be an important consideration for you if you're now having to self-fund private IVF. A cycle of IVF with us starts from £3095 excluding drugs, with initial consultations, including ultrasound scan and semen analysis, at £705. We have a policy of not charging for additional services and technologies where we can, such as Blastocyst transfer and EmbryoGlue.
You also have the option to egg-share – currently the majority of women (55%) who egg-share with us become pregnant. If you're in good health, aged 18 to 35 and a non-smoker, you can apply to egg-share. This is where you have a private IVF cycle with us and donate half your eggs to help other women have a baby who need to use a donor egg. In return for egg-sharing, your private IVF/ICSI cycle is reduced to £870 including drugs.
To find out more about how we can help you if you've had treatment elsewhere, why not come and see us? We welcome many patients for an informal tour of our clinic through our free one-to-one appointments with our Patient Advisor team, where you can see where you'll have your treatment and ask any questions you may have.
Please call us on 0161 300 2737 or click here and our Patient Advisors will get in touch.
Last updated: 20th January 2020