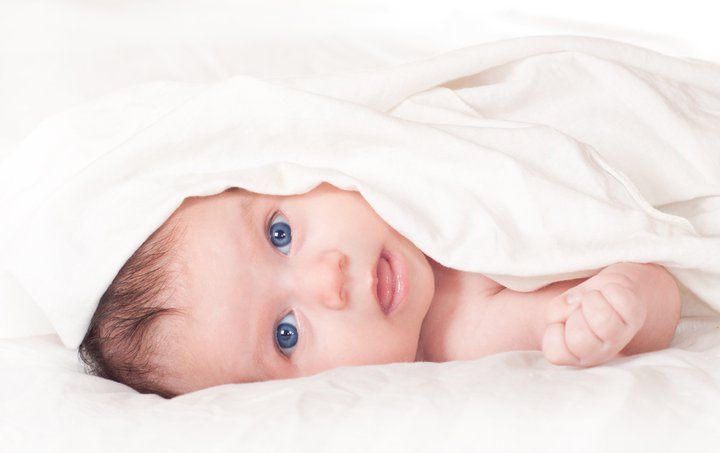 How many eggs do you think you'd need to freeze for the chance of a baby in future?
Egg freezing has been in the news a lot lately, largely because many experts believe women, especially older women in their late 30s and early 40s, aren't being told the true facts about their chance of future success if they freeze their eggs.
Our team was at last week's American Society of Reproductive Medicine's annual conference in Baltimore, USA - one of the many global events we attend to keep abreast of latest news, developments and IVF fertility treatment breakthroughs across the world.
At the conference researchers from the NYU School of Medicine revealed the estimated number of frozen eggs needed per age group, for the greatest chance of a baby.
The data, from an analysis of 160 treatment cycles, speaks for itself. For a woman aged 40-42, she would need to bank a minimum of 50 eggs to have a chance of success, and even then, the data showed that at this age, there is only a 6% likelihood of a live birth.
These numbers are drastically different for a younger woman. A woman aged 25-34 would only need to freeze eight eggs for the best chance of a live birth, with a 33% chance of taking home a baby.
Slightly older women, aged 35-37, need 10 eggs with a 35% chance of success, whilst those aged 38-40 need 14 eggs with a 22% chance of success.
What this data shows is the importance of age when freezing eggs. Age is crucial to the success of future treatment, because the quality of your eggs and your natural fertility status is affected by your age. 
It's why at Manchester Fertility, we would actively discourage older women who want to bank eggs. Success rates at this age would just be too low to consider.
The conclusion of the NYU researchers was that women in the 25-40 age bracket may only need one cycle to have a baby, but that anyone over 40 should be extensively counselled and provided with realistic expectations.
It's a call we echo here at Manchester Fertility. Egg freezing is a tangible and proven way to preserve your eggs for use at a later time. But not every woman should do it.
If you're considering egg freezing, we determine your individual chances of success based on a number of factors, including your age, your fertility status as shown by the tests we conduct, like egg counting (ovarian reserve testing), and your hormone levels. From this we can give you the appropriate dose of drugs to maximise the number of eggs.
We will always advise you accordingly about whether egg freezing is a worthwhile option for you.
If you do wish to egg freeze with us, we use a modern 'fast freezing' technique called vitrification, which helps to prevent the formation of ice crystals, to maximise the survival rates for your eggs.
Speak to our Patient Advisors on 0161 300 2737 if you have any questions about egg freezing, success rates and fertility preservation.
Last updated: 29th October 2015