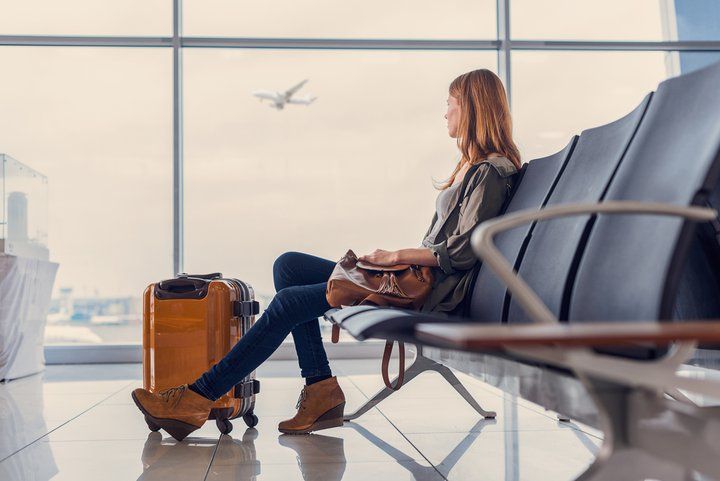 Are you thinking of going abroad for treatment with donor eggs? Many women who need an egg donor assume an overseas clinic is their best option, either because it seems cheaper or they can access egg donors quicker.
But treatment abroad isn't regulated in the same way as it is in the UK. So if you're comparing treatment with donor eggs in the UK with treatment abroad, here are some key questions you need to consider before you make any decisions:
Is it really cheaper and quicker to go abroad?
If costs or waiting lists are your priority when considering treatment overseas, did you know you can have immediate treatment with donor eggs at Manchester Fertility? We don't have a waiting list for UK donor eggs from our own donor programme and offer a number of treatment packages that help make treatment affordable. Options include single-cycle or multicycle packages, with either fresh or frozen donor eggs.
What care and support will I receive? 
At Manchester Fertility if you're using donor eggs we also have a special dedicated Donation Team to take care of you and personally support you during treatment, including helping you find your ideal egg donor from our donor bank. 
Our comprehensive patient support programme includes counselling , which in the UK, must be offered as part of your treatment.  We offer this as a vital part of your journey.
We also offer alternative therapies, fertility coaching and midwifery support to help make your journey as stress free as possible.
Do I want the reassurance of a traceable egg donor for my child?
In the UK your egg donor is anonymous to you – but is fully identifiable to your child. This gives your child the chance to find out about their genetic origins when they're older, if they wish to know, which can be hugely important to a donor-conceived person's sense of wellbeing and identity. This won't be possible if you use a completely anonymous egg donor abroad.
Your child can also find out if they have any donor siblings through the HFEA's Register. In the UK, egg donors are restricted to creating 10 separate families only.
What medical screening and care has my egg donor had?
All egg donors in the UK have strict medical screening to be accepted as egg donors and must meet specific health and age criteria.
This screening isn't just to ensure that their donated eggs are safe for your use. It's also to ensure that they're able to donate eggs to begin with.
All Manchester Fertility egg donors have a personalised donation cycle, for a safe egg donation experience. Donation cycle outcomes are always focused on the quality – not quantity -  of eggs for your best chance of pregnancy.
Your egg donor has also had counselling, to discuss the implications of egg donation, including how they feel about giving such a personal gift. Treatment with donor eggs is focused on your donor's wellbeing as well as yours.
Find out more about treatment with donor eggs in the UK
Talk to our Donation Team to learn more about starting treatment with donor eggs at Manchester Fertility on 0161 300 2737.
Or book a free 1-2-1, where you can come and ask us any questions about treatment, our success rates and our UK egg donors. We welcome patients from across the UK - you can have treatment with us up to the age of 50.
Last updated: 30th November 2019